Myles Turner is someone that has been frequently linked to the Los Angeles Lakers but nothing has gone down so far.
The name of the 26-year-old center, together with Buddy Hield, has been mentioned as potential acquisitions by the Lakers in a package that would be centered on Russell Westbrook.
Several executives and agents believe the Lakers will eventually agree to some kind of deal, Eric Pincus of the Bleacher Report wrote.
One stumbling block on the alleged Lakers-Pacers deal is that Indiana wants two future draft picks that the Lakers own (2027 and 2029). Los Angeles is hesitant to include these picks, although that would depend on who they would be trading for.
Now, Turner may have rubbed a bit of added salt on the matter when he appeared on the Woj Pod. Although he did not directly say that the purple and gold would trade for him, he brushed on the idea of how he and Hield could help the Lakers' cause.
"If I'm the Lakers, I take a very hard look at this with the position that you are in, and I know I can provide to a team my leadership, my shot blocking, my 3-point ability and just my ability to make plays out there on the floor. I would take a very long look at it," Turner said. "But as far as pulling the trigger, I get paid to shoot, not make these calls, so I couldn't answer that."
Turner is aware that he is playing on borrowed time with the Pacers. He is on an expiring deal and the fact that Indiana is rebuilding holds no promise he will be part of those plans.
As of this writing, no trade is imminent. For the Lakers, who just got their first win out of five games, racking up wins is the priority. They hope to make it back-to-back when they face the New Orleans Pelicans on Wednesday, Nov. 2 at Crypto.com Arena starting at 10:30 p.m. ET.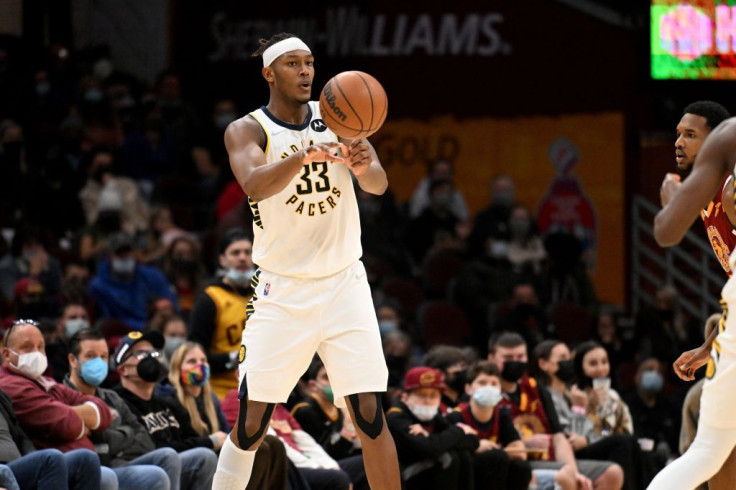 © 2023 Latin Times. All rights reserved. Do not reproduce without permission.