Anthony Quinn Warner, the man behind the Nashville blast never intended to survive the blast on Christmas day which also wounded three other people. A person familiar to the 63-year-old Warner revealed how the man hated the police and called them all corrupt.
Tom Lundburg, who knew Warner since the 1970s described the suicide bomber as a kind of hippie who loved to smoke weed. He adds that Warner was a small and silent-type of person who was nice-looking to girls.
"My dad would go to dive bars with him. He was popular with the females in there, you could just tell. He didn't flirt a lot, but you could tell they liked him," Lundburg said.
He added that Warner had told him that he was in the navy. Unfortunately upon checking, there were no records of him serving in the US armed forces according to The Daily Beast.
At some point, Lundburg bared that Warner betrayed his parents and started his own alarm company. He was able to take some A.C.E. clients with him but failed to keep the business going. It appears he just lacked the personality to deal with customers.
It was in 2007 when Lundburg last saw Warner. Regardless, he found it hard to believe that Warner would go on to commit the bombing that unfortunately happened on Christmas morning. However, a series of events suggest that he was plotting the blast.
He gave away his car, alleging to the recipient that he had cancer. One month before the bombing, he signed a document transferring his Nashville home to a California woman for nothing in return.
But the bombing plans of Warner may have been in place a week before the blast. A neighbor saw him standing by his mailbox and pulled over to talk with the 63-year-old.
The neighbor, named Rick Laude, casually asked Warner if Santa was bringing him anything good for Christmas. The response was a bit odd though somehow sheds more light on the Christmas day bombing, The Associated Press reported.
"Oh, yeah, Nashville and the world is never going to forget me," Laude recalled Warner telling him.
At first, Laude didn't think much of it and took it in a different way. That was until the blast happened on holiday morning before downtown streets were bustling with activity.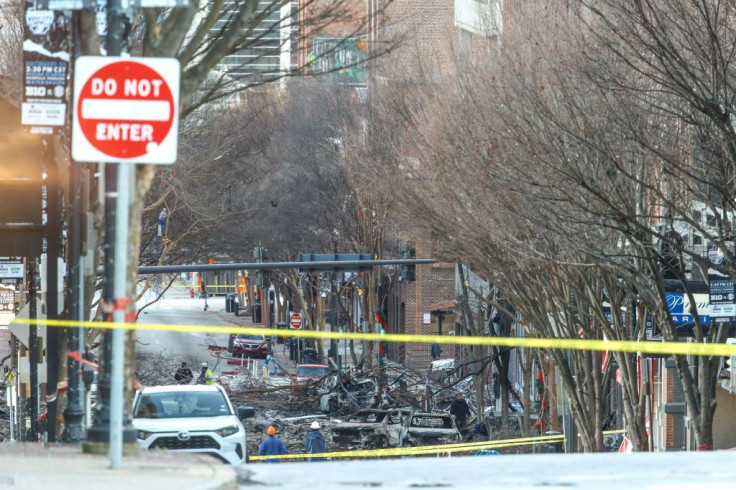 © 2023 Latin Times. All rights reserved. Do not reproduce without permission.