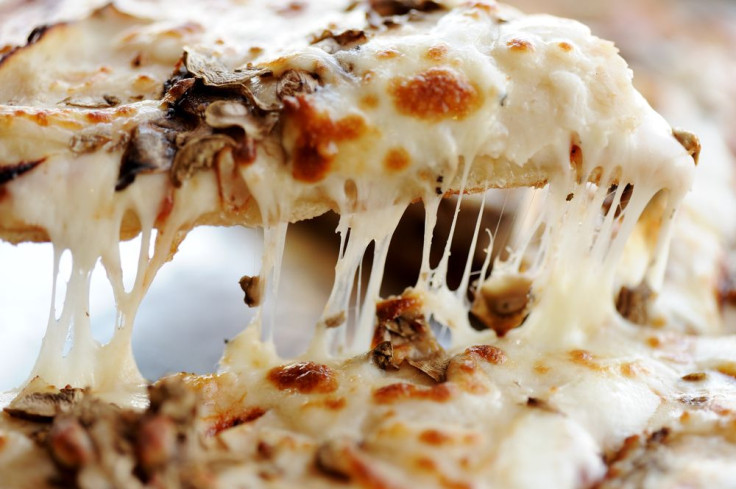 Very rarely do we encounter those who don't adore cheese, and we think that's probably why a National Cheese Lovers' Day exists. Even though cheese aficionados love it all year round, today gives us the perfect excuse to try new recipes and inhale an entire block of cheese in one sitting if necessary. In order to feast today, we've put together a selection of Latin American inspired, ooey gooey cheesey recipes to whip up together for a wonderful dinnertime fiesta. Don't forget Nachos also fall into this category. Enjoy!
'How Sweet It Is's' Grilled Corn with Bacon Butter and Cotija Cheese: There are so many ways to prepare grilled sweet (or white) corn and very few ways to go wrong, but this is an amazingly flavorful idea. Don't skimp on the cotija and get the recipe here.
'Foodie Crush's' Cheesey Chorizo Caramelized Onion Dip Recipe: This recipe doesn't only sound delicious but it is perfect for a party (or game-watching reunion) appetizer. There's no doubt cheese and chorizo are a couple made in heaven and you can spread this on toast or tortilla chips for more authenticity. Check it out!
Chef Rick Bayless's Queso Fundido Al Tequila: Two of our favorite products in one; tequila and queso! Mexican-food passionate, Bayless mixes cheese with cilantro, tomato, jalapeño, onion and tequila to make an exquisite dip to enjoy with a little more tequila on the side (optional). Try it out!
Kraft Food's Cheesy Nacho Bake: With all the ingredients a perfect Nacho dish holds, you can double the amount of cheese for this joyful celebration and enjoy extra gooey goodness with the perfect excuse. Hoorah!
'Gimme Some Oven's' Baked Mexican Mozzarella Cheese Sticks: It's all about the spices in this flavorful appetizer. One of the great thing about these cheese sticks (other than the fact that they're cheese sticks), is they're baked and therefore have less fat than regular ones. Pick a dipping salsa as spicy as you can handle it. Yumm!
'Minimalist Baker's' Summer Corn and Cotija Cheese Dip: It doesn't get much easier or more delicious than this dip. The site's recommendation is to scoop with blue tortilla chips for color and presentation, but any corn tortilla chip will do. Try it here.
'Food Network's' Jalapeño Queso Fundido: Somewhat of a mix between a cheese sauce and a salsa, this recipe calls for finely chopped tomatoes, jalapeños and two types of cheeses. It looks absolutely delicious and will most likely wow your guests. Get the recipe here.
'Sassy Radish's' Cheese Quesadillas with Guacamole: The simpler this recipe is made, the more homemade it tastes. It's great because it requires very few ingredients and packs a lot of delicious flavors. Whip this up in 10 minutes!
'Add a Pinch's' Enchilada Casserole: This makes for a perfect family meal dish. By following the basic principles of enchilada making, you can basically end up with any filling and any flavor salsa you like. Try to use corn tortillas, crema and remember, you can double up on the cheese today! Recipe here.
'Simply Recipe's' Easy Brazilian Cheese Bread (Pão de Queijo): Baking can be a bit daunting when you have no experience, but this recipe is super easy and flavorful. Serve them warm to make the best breadbasket you have ever put on your family table!
© 2023 Latin Times. All rights reserved. Do not reproduce without permission.