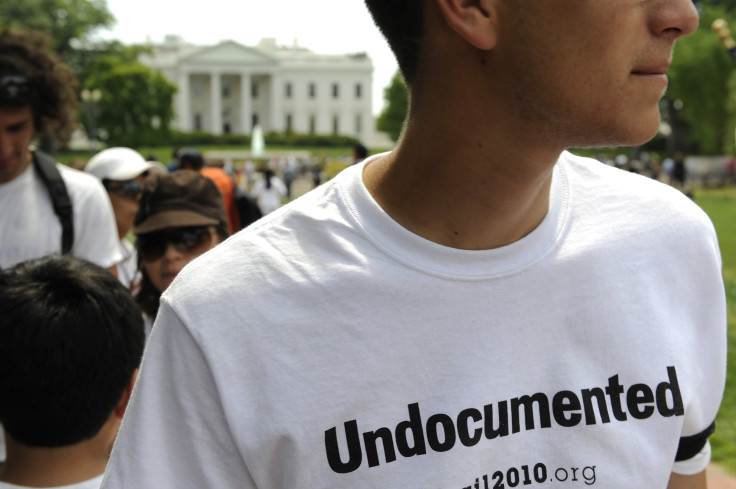 The National Day Laborer Organizing Network (NDLON) announced on Tuesday that it would file a legal petition with the Department of Homeland Security (DHS) asking it to bring a temporary end to deportations of undocumented immigrants. The petition, a formal request for changes in existing DHS rules, denounces what it calls a "massive, unprecedented and failed deportation experiment" and argues that the president and DHS have "extremely broad and virtually unreviewable discretion to determine how, when and whether to initiative deportation proceedings."
The Washington Post notes that the petition goes on to say "it is sound policy and consistent with the President's authority to make a categorical determination to prioritize resources away from the estimated 8 million" undocumented immigrants who, according to the Congressional Budget Office, would be eligible for legal status under the Senate's immigration reform legislation. The Post also writes that AFL-CIO President Richard L. Trumka chipped in support for the idea in an interview last week, saying, "If I were president, I would have said the following: 'It's a broken system. Except for violent criminals, no more deportations until you help me fix a broken system.'"
The petition says the organization was joined by six undocumented immigrants whose cases it says "illustrate the ways our current mass deportation policies do violence to immigrant families and workers and to the American economy." El Universal notes that the group includes José Luis Piscil, a Mexican man who faces deportation after being arrested during an argument with his cousin, and Honduran Hector Danilo Ruiz, who had lived in New Orleans for nine years at the time of his arrest. The petition says Ruiz was detained in a parking lot in front of his wife and children as part of the Criminal Alien Removal Initiative (CARI), a pilot program often carried out in grocery stores and other public places. Under the program, agents make use of mobile biometrics units which use fingerprints to search immigration and criminal databases.
© 2023 Latin Times. All rights reserved. Do not reproduce without permission.