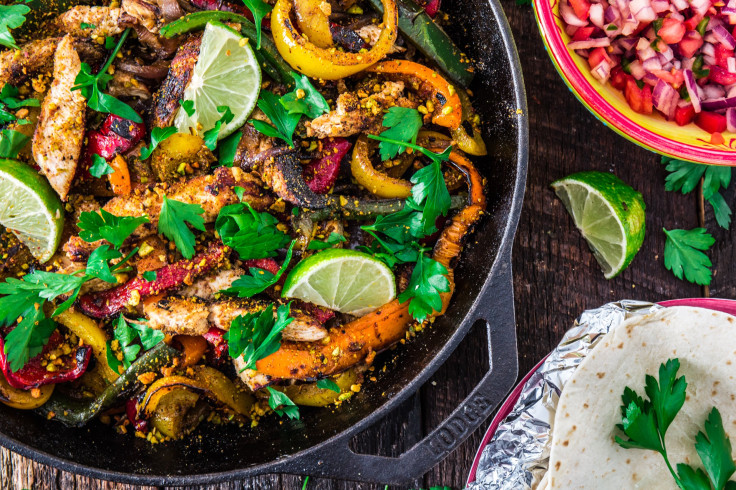 This August 18, join the many Mexican-food lovers worldwide celebrating National Fajita Day by cooking up these tasty Chicken Fajitas with Crushed Chili Pistachios.
While fajitas are a Tex-Mex classic, they are also a great representation of how Mexican cuisine has become one of America's favorite! In this custom-made recipe, the chicken fajitas are topped with crushed pistachios - the perfect balance for soft, warm tortillas.
Chicken Fajitas with Crushed Chili Pistachios
Servings: 4
Time: 1 hour 15 minutes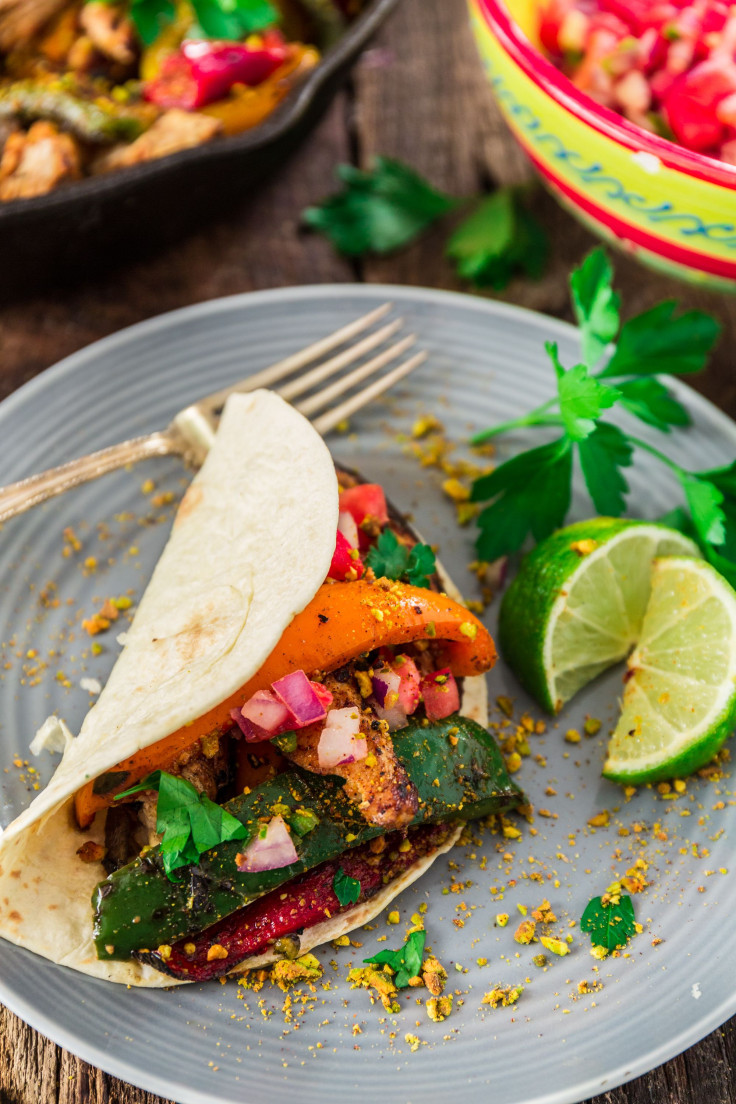 INGREDIENTS
· 2 pounds boneless skinless chicken breasts cut in half horizontally
· Juice of one lime
· 1/3 cup olive oil
· 3 cloves of garlic, peeled and minced
· Salt and freshly ground pepper to taste
· 4 large bell peppers of various colors, sliced into 1/4-inch thick strips
· 1/4 cup vegetable oil
· 1/3 cup of Wonderful Pistachios Lightly Salted
· 1 teaspoon chili powder
· Flour tortillas and pico de gallo salsa to serve
DIRECTIONS
1. Mix the lime juice, olive oil, garlic, and salt and pepper in a large bowl. Add the chicken, tossing so every piece is coated in the marinade. Cover and refrigerate for at least 1 hour and up to overnight.
2. In a food processor, combine Wonderful Pistachios and chili powder. Pulse until pistachios are crushed. Reserve.
3. Heat a large cast-iron over medium-high heat. Add two tablespoons of vegetable oil and, once smoking hot, add the chicken breasts to the pan. Work in batches if you have to. Cook, undisturbed, for about 3-5 minutes per side or until slightly charred and cooked through. Remove to a cutting board and cover with foil
4. Add the remaining vegetable oil to the pan and, once hot, cook the onion and peppers for about 3-4 minutes or until slightly charred. Season with salt and pepper. Remove cast iron from heat.
5. Slice the chicken into strips and add them back to the pan with the veggies. Sprinkle the pistachios and serve immediately, with tortillas and salsa on the side!
© 2023 Latin Times. All rights reserved. Do not reproduce without permission.