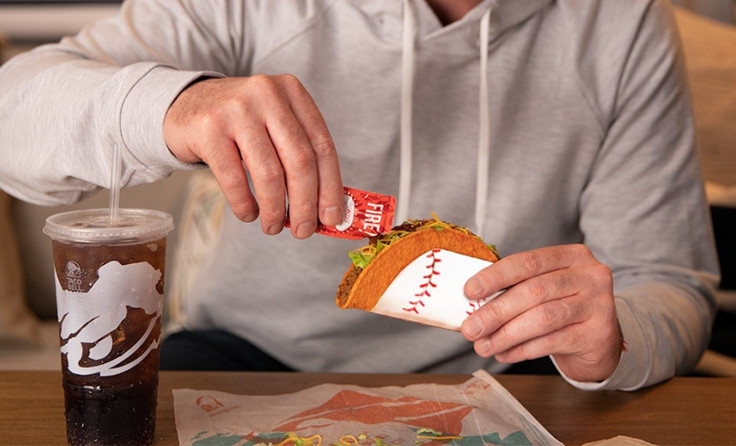 The U.S. celebrated National Food Day on Tuesday, marking an opportunity to look at how Latino food has increasingly become a staple in the country's daily diet.
Along with immigration and the rise of Latino population in the U.S., which now hovers around 20%, its not only the people who already consumed these kinds of dishes has increased, but also their reach and ability to entice new palates.
According to a study conducted by Datassentials this year, "an analysis of the 4,500 new menu items released at major restaurant chains last year (2022) found that Americans are craving cheesy, spicy food with Latin-inspired ingredients and preparations."
Among the 10 fastest-growing items on menus were birria, a meat stew that can both be used to fill a taco or a burrito and as a dip, chicken taco salad and dishes made with Tajín, a seasoning made of chiles, lime and sea salt. Above them all stood Ranch Water, a cocktail made of tequila, lime and Topo Chico sparkling water, the study showed.
The trend of Latin food has gained a significant growth within the younger generations as a result of more Latino culture being exposed within the nation. A video released by NBC News shows that "a 2022 study by data central says cravings are changing by generation. Boomers and Gen X overwhelmingly prefer Italian food with Chinese food in second place. But for Millennials and Gen Z the savory, spicy cuisine from south of the border is number one."
The Datassentials studio reached the same conclusion, saying that millennials are the "first generation to actually prefer Mexican cuisine over Italian cuisine." The Gen Z, he said, prefers both Mexican and Chinese cuisine over Italian.
"When we work with clients, if they're going to ask about what flavors to put on the menu, it's probably going to be Latino," said Mike Kostyo, the "trendologist" at Datassential who analyzed 2022's menus.
The trend is not circumscribed to food: in 2021, tequila surpassed whisky as the second most-consumed spirit in the country, and agave-based liquors (that is, tequila and mezcal) are on track to overtake vodka at the top, according to the Distilled Spirits Council of the U.S..
"High-priced tequilas have successfully rebranded themselves as sipping liquors, appealing to a discerning clientele who seek quality and complexity in their spirits. In addition, tequila plays a significant role in the ready-to-drink cocktail market, second only to vodka as a beverage base. This trend has driven an explosion of product introductions and innovations in the tequila industry," reads a paragraph from research conducted by Statista.
© 2023 Latin Times. All rights reserved. Do not reproduce without permission.