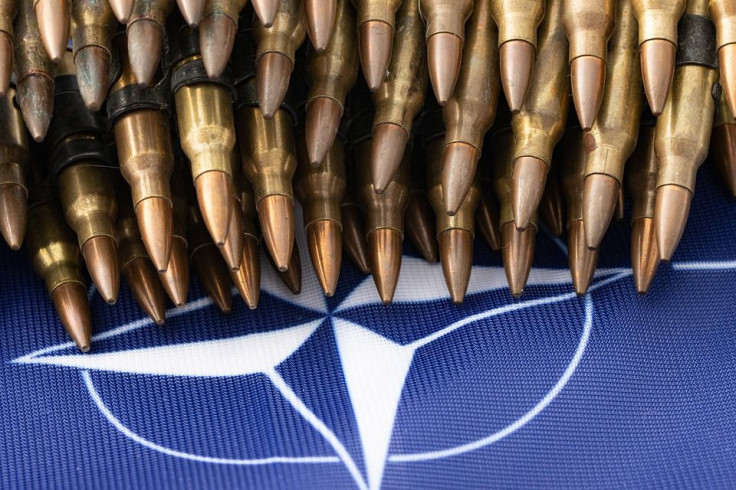 Jens Stoltenberg, NATO secretary general, said on Thursday that allies and partner countries have sent 230 tanks and 1,550 armored vehicles to form units. These will help Ukraine retake territory from Russian troops.
The deliveries constituted more than 98% of the combat vehicles that were promised to Ukraine during Russia's invasion, said the NATO chief, reported Reuters.
They will give Ukraine more power as it contemplates launching a counteroffensive.
Stoltenberg said that they have trained and equipped over nine new Ukrainian armored brigades, which are said to be made up of more than 30,000 soldiers. According to him, this will "put Ukraine in a strong position to continue to retake occupied territory."
Al Jazeera reported that allies of Ukraine have also sent "vast amounts of ammunition." Some of the NATO partner countries like Australia and Sweden have also delivered armored vehicles to Ukraine.
The Czech Republic and Poland have given MiG-29, a Soviet-built aircraft, and NATO member countries have also sent anti-aircraft systems and artillery to Ukraine.
Even though Stoltenberg talked about this "unprecedented military support to Ukraine," he cautioned that "we should never underestimate Russia."
He said that Russia was mobilizing more ground soldiers. He added that it was "willing to send in thousands of troops with very high casualty rates."
Stoltenberg noted that in the face of what looks like a prolonged conflict, NATO nations "must stay the course and continue to provide Ukraine with what it needs to prevail."
A NATO summit scheduled in July in Lithuania would set out plans for a "multiyear program of support" for Ukraine, he said.
Earlier this month, Stoltenberg visited Ukraine and said that its place is in NATO, as per POLITICO.
It was a surprise trip that came more than a year after the Russia-Ukraine war started.
He had said that "Ukraine's rightful place is in NATO," and that over time, their support will help the country "make this possible."
In September 2022, the government of Ukraine formally requested "accelerated accession" to join NATO. While it had promised in 2008 that the country will eventually become a member of NATO, most allies like the U.S. have been wary of creating a concrete pathway to the alliance for Ukraine amid the war.
© 2023 Latin Times. All rights reserved. Do not reproduce without permission.