The past weeks have been all about the Minnesota Timberwolves and the Golden State Warriors. The Charlotte Hornets are picking third and will likely settle for who will be left among the top three names. The top names for the 2020 NBA Draft are Anthony Edwards, LaMelo Ball and James Wiseman.
The Hornets could use someone like Ball or Edwards to add some scoring punch. There is a slim chance that they could get their hands on one, assuming someone picks Wiseman before their turn comes. The Warriors appear to be the logical team to do so although questions remain on the time it will take to develop the 7-foot-1 center.
Also, it would be best to note that there could be trades happening. The Warriors are open to training their slot seeing that they already have a loaded backcourt rotation. Edwards could make sense for them but the Dubs will only do so for them not to waste the opportunity of taking in new talent. It appears that is the same philosophy that the Hornets are doing.
The truth is that the Hornets can get their hands on one of the three picks. And should Ball and Edwards be picked with the first and second pick, Charlotte will end up with Wiseman. He is the player that the Hornets want per sources cited by the Charlotte News Observer.
Trading up would help them to increase their chances of Wiseman. But right now, there may no need for that with Ball and Edwards likely to be gone by the time the third selection is up.
Charlotte needs to fill up multiple positions and Wiseman could be a wise choice. He put up decent numbers in college, averaging 19.7 points, 10.7 rebounds and 3.0 blocks in three games. Though these are impressive, those are only three games and the pro league is an entirely new ballgame.
Regardless if Wiseman is available or not, the Hornets will get the best available player. With the T-Wolves seemingly determined to get Ball, Edwards could be the guy they can get. This is with the assumption that the Warriors (or any team in the event a trade happens), pick Wiseman second.
The only thing certain is that the Hornets will get their hands on one of the top three names at the 2020 NBA Draft in November.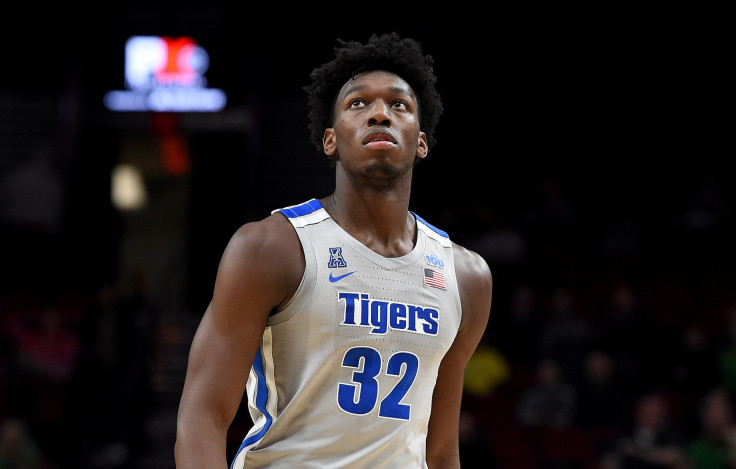 © 2023 Latin Times. All rights reserved. Do not reproduce without permission.