Jeremy Lin's wish of making an NBA return may have gotten a boost. Reports from China claim that at least two teams are interested in the 32-year-old guard who is eager to make an NBA return.
According to sources from China, the Golden State Warriors and the Brooklyn Nets are exploring options to add the American-Asian to the fold. Ironically, these are two teams that Lin played for in the past. Of the two, it was with the Warriors where Lin started his NBA career back during the 2010-11 season.
With regards to the Dubs, it appears Lin has gotten some backing from Stephen Curry. The three-time NBA champion has been reportedly awed by what Lin could bring to the team. Lin has been known to raise the level of energy for any club, something that the Warriors could use for the 2020-21 NBA season.
As for the Nets, Lin could find himself playing behind Kyrie Irving or Spencer Dinwiddie. Brooklyn is likely thinking the same thing, aware they need a spark off the bench. Lin fits that role perfectly, assuming he stays healthy.
Lin bared plans of making an NBA comeback last month. He revealed he was leaving the Beijing Ducks after one season with hopes of continuing his NBA journey.
Lin last saw NBA action during the 2018-19 wars. He was part of the Toronto Raptors champion team although he hardly saw action. He played behind Kyle Lowry and Fred VanVleet after getting picked up by the Raptors that season.
There is no telling if the interest showed by the Warriors and the Nets will prosper. Also, it would be best to note that this bit should be taken with a grain of salt. Yahoo Sports pointed out that this may be nothing more coming from an agent wanting to hype Lin. It also comes at a time when Lin released a signature shoe in China which makes the claim a bit auspicious.
Lin will need to lower expectations in the event he gets the chance to work out with any NBA team. He will have to settle for a bench role with no assurance of getting playing time. As far as pay is concerned, he could end up with a minimum salary. It won't be easy picking for Lin who will have to work his way back up the NBA ranks once more.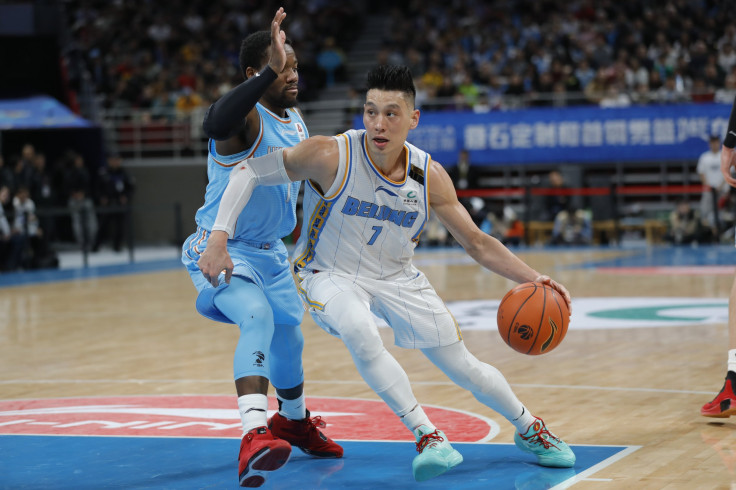 © 2023 Latin Times. All rights reserved. Do not reproduce without permission.