The Philadelphia 76ers are hoping to turn things around for the coming NBA season with Doc Rivers now calling the shots. As far as personnel movement, there is no telling who among the players will stay or go. And should there be one headed out, some are keeping watch on whether Joel Embiid or Ben Simmons will be the players getting traded to other teams.
The past months have raised the question of whether it would be wise to still keep Embiid and Simmons together in Philly. Both have been embroiled in potential trade scenarios though these are mostly considered rumors.
Simmons has been linked to the Golden State Warriors, a sensible destination considering he is a flexible guy who can give the Dubs some inside points with his slashing. Embiid has been linked to a reunion with Jimmy Butler of the Miami Heat but such a move hardly seems attainable at this point.
Regardless, the safe bet is that both Embiid and Simmons will play on with the Sixers. Unless Rivers has other plans in mind, a trade could be done for the 76ers to get other players to fill key spots. Having the two young players causes a logjam in the middle. Though adjustments are being made, it remains that nothing has worked thus far.
Hence, player agents took a survey to figure out the chances of players who would be involved in big moves as their clients try to fit in with their current teams. Of the teams that could pull off a big move, the Sixers turned out to be the team most likely to make a big move this offseason, garnering 6.5 votes out of 20.
The Milwaukee Bucks came in second with 5.5 votes out of 20, likely linked to the contract situation of Giannis Antentokounmpo. The Bucks have yet to secure the Greek Freak to a supermax deal which raises questions on his future in Milwaukee.
For the Sixers, the big move points to either Embiid or Simmons. Al Horford and Tobias Harris could be traded but the chances of that happening remain afloat.
Simmons was seen as the most likely guy to be traded although this survey may hardly show the bigger picture. Like the Simmons to Warriors suggestions, all these should be taken with a grain of salt.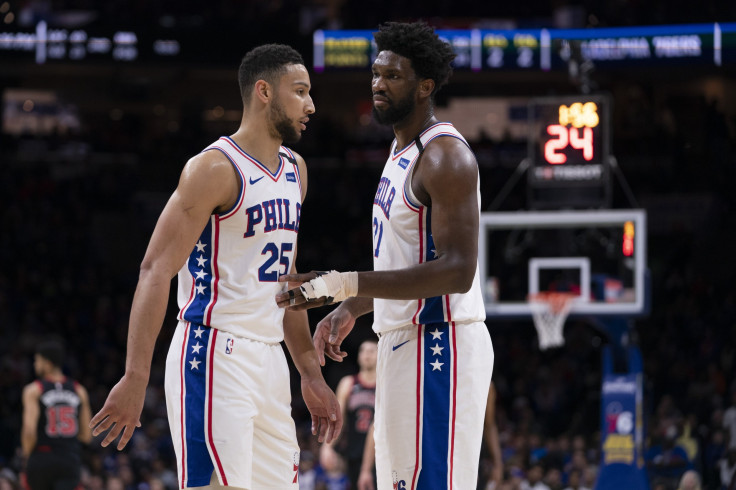 © 2023 Latin Times. All rights reserved. Do not reproduce without permission.