The Houston Rockets are trying to find answers after failing to make strides in the recently concluded NBA season. Expectations were raised when Russell Westbrook joined the mix following a trade involving Chris Paul with the Oklahoma City Thunder. But the Rockets struggled and bowed out by the second round of the playoffs.
One issue that critics see is the choice of the Rockets to go small ball. They dealt off players like Clint Capella and opted to play the postseason wars without a true center. Houston wanted to see if the firepower the team had could bring them an NBA championship though most doubted it.
Now, the buzz going around is that either James Harden or Westbrook could end up being dealt with a new team. Several teams could use someone like Westbrook such as the New York Knicks who are looking for a franchise player. Though that made sense, Rockets owner Tilman Fertitta said that they have no plans of trading away either Harden or Westbrook, The Houston Chronicle reported.
"There is no reason to blow up your roster. This is still our window, the next couple of years. James and Russell are in their early 30s. We're not blowing up anything. We plan on contending. We're going to do whatever we had to do to win," Fertitta said.
Fertita remains confident that the Rockets can still attain their goal with Harden and Westbrook in tow. But that could still depend on who will be calling the shots for the Rockets.
Mike D'Antoni elected not to return and Houston has yet to get a replacement. Tyronn Lue was mentioned as a possible candidate but the 43-year-old ended up with the Los Angeles Clippers.
Jeff Van Gundy is another name in the mix, someone who is no stranger to Rockets fans. Unless a new name surprisingly enters the mix, Van Gundy could get a second chance to coach a team he left back in 2007.
For those who may not know, Van Gundy had a talented lineup at the time. He had Yao Ming and Tracy McGrady at his disposal but the injuries hitting both players prevented Houston from taking off.
With Harden, Westbrook and more stars in the mix, Van Gundy could be out for redemption. Until Houston names its next head coach, the addition and parting of personnel on their side will have to wait.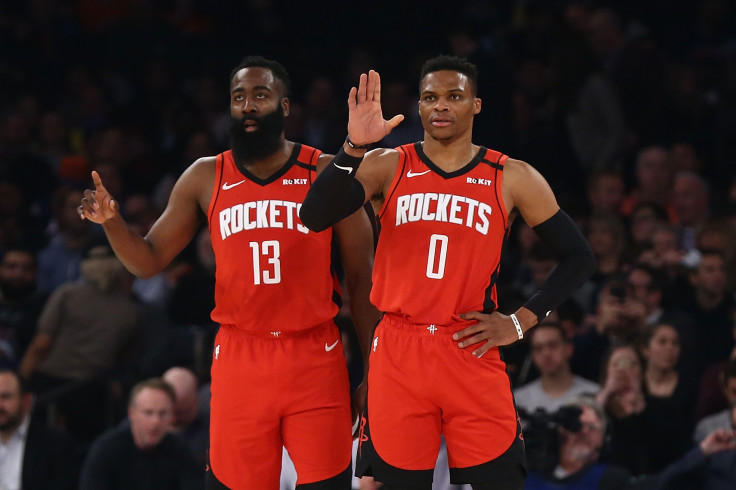 © 2023 Latin Times. All rights reserved. Do not reproduce without permission.