The Cleveland Cavaliers are lucky to have Andre Drummond, acquiring the 6-foot-10 player last NBA season. However, the two-time All-Star did not get the time to show his true worth to the franchise with the COVID-19 cutting short his stint with the Cavs.
Though Drummond is opting-in with the Cavaliers, the move can be seen in two ways. One is that the 27-year-old wants to make sure that he will be financially backed for the coming season.
The other is lowering the risk of possibly hitting the free-agent market and having a hard time getting a lucrative deal. With the coronavirus complications, NBA teams are also expected to be hit by financial issues. Some could opt for short-term contracts that may not carry lucrative numbers.
Hence, that could be the reason why Drummond opted in since he would earn $28 million. With the current situation, the 9th overall pick of the 2012 NBA Draft may not get a better deal than that for now. However, the situation could be different next summer.
And it appears that is what lies ahead for Drummond. According to Chris Fedor of Cleveland.com, the Cavs are a bit apprehensive at this point to discuss a contract extension. Having played only eight games with the franchise, Cleveland is still not fully sold on the idea of handing the All-Star center a long-term hefty deal for now.
Drummond opting in could be a sign that he is expecting to be rewarded for staying with the Cavs. That could still happen but the 27-year-old big man needs to prove his worth first this 2020-21 season. If he can deliver the numbers and make a difference, there is no reason why the Cavs won't hand him a contract extension.
In the eight games he played for the Cavs, Drummond normed 17.5 points, 11.1 rebounds, 1.8 assists and 1.4 blocks per Basketball-Reference. Ordinarily, those would be good numbers. But he needs to show that he can put up those numbers for a longer spell.
Also, he needs to show the franchise that his coming can help the Cavs be a better team. That means blending in well with other players like Kevin Love, Tristan Thompson, Collin Sexton and Darius Garland. Hence and if Cleveland fares well in the early part of the season, it would not be a surprise if management wastes no time handing Drummond a new and longer lease moving forward.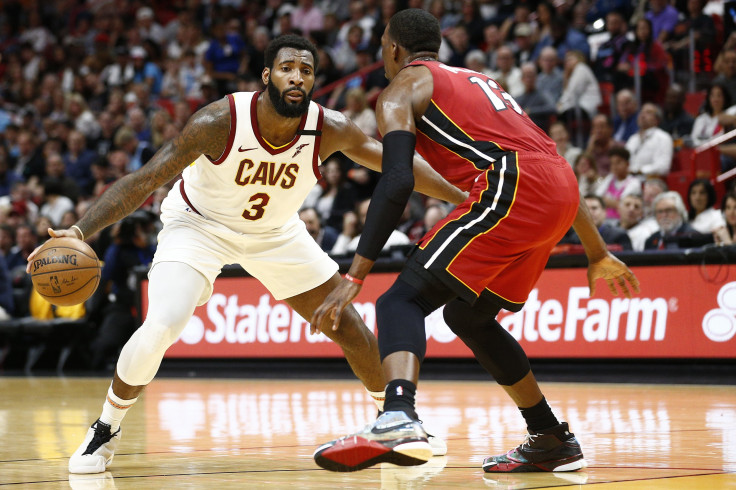 © 2023 Latin Times. All rights reserved. Do not reproduce without permission.