The Miami Heat needed all the help they could get in the recently concluded NBA Finals, especially on the defensive side. Derrick Jones Jr. could have been that guy but the 23-year-old was nowhere to be found.
Coach Erik Spoelstra opted for a short rotation, aware that they needed to play the Los Angeles Lakers wisely. Also, it would be best to note that Jones suffered an ankle injury in the first round of the NBA playoffs against the Indiana Pacers. Though he had the time to recuperate, there was no telling what kind of conditioning the 2020 NBA Slam Dunk champion was in.
Regardless, Spoelstra made the call and it was good enough for them to make the NBA Finals. It was no walk in the park for the Lakers who needed six games to fend off a stubborn Miami quintet. Though they settled for runner-up honors, the Heat are expected to tweak their roster, retain and add new talent for the 2020-21 season.
One possible casualty is Jones. He is an unrestricted free agent this offseason but is expected to hook up with a club for the next season. The only question now is which?
A return to the Heat is possible but there have been no hints of that happening. Regardless, at least three teams are said to be interested in Jones according to the Miami Herald. The list includes the Atlanta Hawks, Chicago Bulls and the Detroit Pistons.
The Hawks and the Bulls make sense, two teams trying to rebuild but have promising young guards. The Pistons could make sense, a club in need of young blood. But of the three, the Bulls are a curious destination.
Being a slam dunk champion, Jones would be in the company of players who have ruled the NBA All-Star event. Zach LaVine did it twice and who could forget the memorable dunking days of Michael Jordan. He could be an explosive addition but it would be his defense that new head coach Billy Donovan would be looking for.
Looking at NBA.com, Jones did not have impressive numbers to show in the regular season. He averaged 8.5 points, 3.9 rebounds and 1.1 assists in 23.3 minutes of action in 59 games. Those numbers dipped in the playoffs, likely due to his injury.
But the good news for Jones is that he is still young and can still evolve. His athleticism and defense have caught the fancy of several NBA teams, meaning much of the work will be on his offense.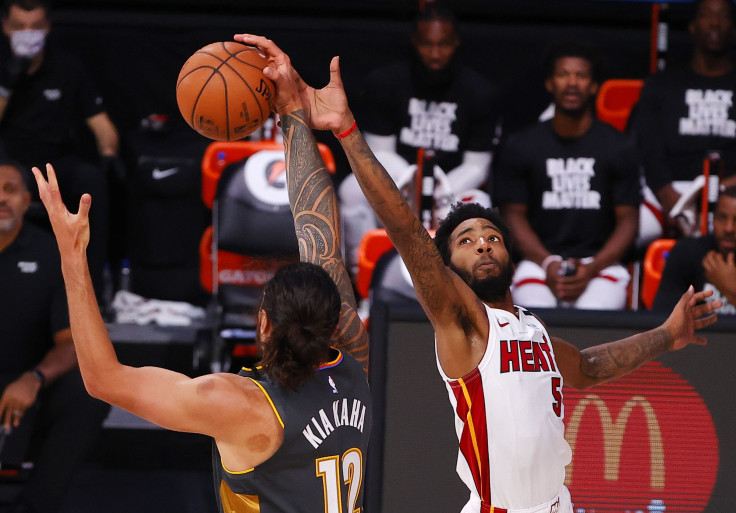 © 2023 Latin Times. All rights reserved. Do not reproduce without permission.