The Los Angeles Clippers need to figure out what to do for the 2020-21 NBA season and it is no secret that some are suggesting that they trade Paul George. Now, a prominent figure from Los Angeles has suggested the same in Shaquille O'Neal. The retired NBA center feels the Clips are better off trading the 30-year-old would do them good.
George struggled in the NBA playoffs though he put up good numbers. He averaged 20.2 points, 6.1 rebounds, 3.8 assists, and 1.5 steals, numbers that are not that bad. But considering he is a superstar on the team, more is expected out of him. These were also notable dips if one looks at what he can do with previous ballclubs.
O'Neal is pretty much aware of this and believes George should be dealt away. He stressed that Kawhi Leonard is the main guy for the Clips. Rather than keep the six-time All-Star, Shaq believes trading him and getting two solid players is the way to go. O'Neal made these comments on his podcast, "The Big Podcast with Shaq."
"You gotta use [George] to get 2 good solid players because I need Kawhi to be the man. See Kawhi, I don't want Kawhi to delegate," Shaq said. "See, when Kawhi was with Toronto he knew he was the man, everybody knew he was the man. Now you got one guy that thinks he's the man, one guy that is the man."
Though he has struggled, Leonard is not ready to give up on George just yet. Back in August, the two-time NBA champion is keeping the faith in the 2013 NBA Most Improved Player. He believes that PG13 will eventually get his act together, Sports Illustrated reported.
"Just tell him to keep going," Leonard said. "His time is coming."
It remains to be seen what team owner Steve Ballmer and new head coach Tyronn Lue have planned. They are likely to keep George for now, keeping close watch once the new NBA season starts. But if their struggles continue, there is a strong chance they may consider a trade. That could happen before the NBA trade deadline or next offseason.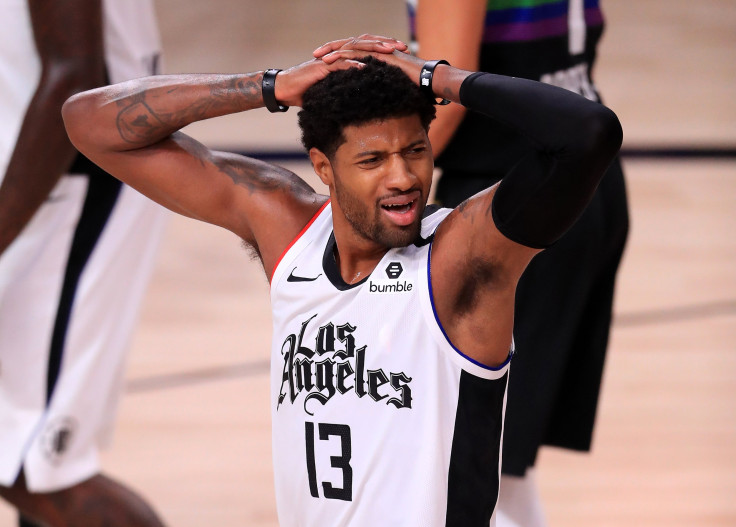 © 2023 Latin Times. All rights reserved. Do not reproduce without permission.