Stan Van Gundy will take over from Alvin Gentry as the head coach of the New Orleans Pelicans, officially becoming the seventh coach of the franchise. The 61-year-old coach has a good track record and he will be put to the test as he tries to squeeze out the best in the club's young core.
The Pelicans boast of a promising young pool that includes names such as Zion Williamson, Brandon Ingram and Lonzo Ball. According to ESPN, it appears Van Gundy's reputation being a teacher that made him a perfect fit for the franchise. Aside from that, he also has a 523-384 (.577) regular-season record and 48-43 (.527) playoff record in the NBA.
"It will be an honor to work with our players and to work for Mrs. Benson and David Griffin, Trajan Langdon, their staff and the great people of New Orleans. I can't wait to talk to our players and get the process started," Van Gundy said on social media.
Of the list of young NBA stars he will inherit, Ball is perhaps the player he will have to work closely with. Though the 22-year-old guard has proven he can be a great facilitator and passer, his shooting remains a big issue. But in the eyes of Van Gundy, he sees gradual improvement. And the only way for Ball to improve and improve in his scoring is to take more shots especially when he is open.
"Now, I think Alvin Gentry had convinced him like 'No, no, no, you're going to keep shooting the ball and if you're open, you shoot it.' So, I think that they've got a good thing in Lonzo Ball," Van Gundy said via USA Today.
Though Ball does not have to score heavily with Ingram and Williamson around, his shooting is something he needs to continually work on. He averaged 11.8 points, 6.1 rebounds and 7 assists last season, fairly good numbers that any NBA team would be content with.
But with the Pelicans and for his development, he needs to improve his scoring. His shooting stroke has been criticized though he is trying. With Van Gundy around, the right guy to help him may finally be around.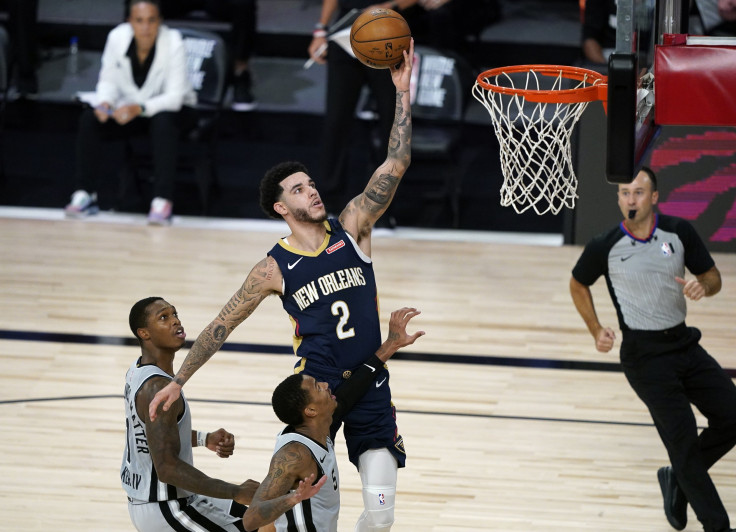 © 2023 Latin Times. All rights reserved. Do not reproduce without permission.