One of the big names that moved before the NBA trade deadline ended last Feb. 10 was Domantas Sabonis.
The Lithuanian was someone placed on the block by Indiana the Pacers and the 25-year-old was shipped to the Sacramento Kings.
The coming of the 11th overall pick of the 2016 NBA Draft addresses a big need upfront by the Kings. In the eyes of The Basketball League president David Magley, Sabonis is the perfect fit for the Kings.
Magley shared his thoughts on Sabonis when he appeared on the Sports Bytes PH podcast last Feb. 13.
"He is absolutely the guy that can help Sacramento on the frontline. I just don't know how bad they hurt the backcourt," Magley stated.
As far as hurting the backcourt, the former NBA player was referring to the exit of Tyrese Haliburton and Buddy Hield. Both are now with the Indiana Pacers and are seen as the new elements that Indiana would need in its rebuilding phase.
Magley adds that the Pacers need somebody who can score points in bunches. Hield, someone who has been in the league for only four to five years can be that guy. However, consistency is something that most are questioning.
"Buddy Hield's been only in the league for four or five years and he's got 7,000 points already. He can put up numbers. I don't know if they have got enough to take that place. But I do know that the Pacers need that. I do know the Pacers need somebody that can generate points. Because that's what Sabonis does," the former NBL Canada commissioner explained.
As far as the Kings, the next step is for them to surround Sabonis with the right players. Although he can do almost anything similar to what his father, Arvydas Sabonis, did, the fact is that Sacramento needs to surround him with players for the Kings to head back in the right direction.
"He (Sabonis) is a great complimentary piece. He'll hit the open shot. He'll give the big pick, he can pass, he can really pass like his father. He is a whale of a player but he needs to have some juice around him to be really good," Magley explained.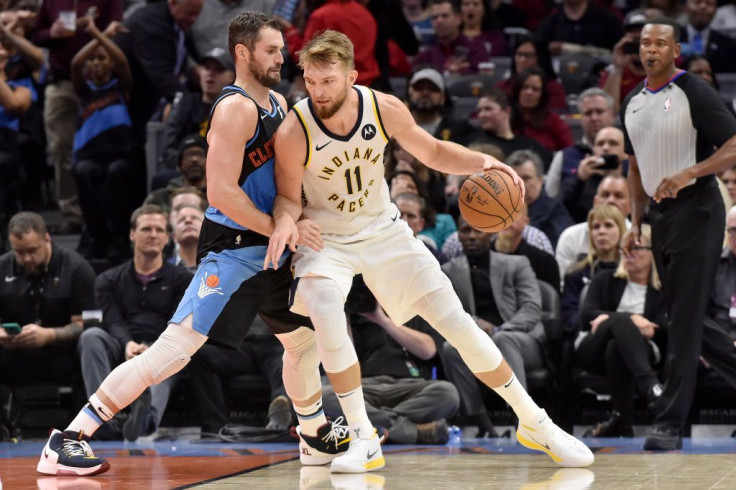 © 2023 Latin Times. All rights reserved. Do not reproduce without permission.