The Los Angeles Lakers are more likely to be stuck with Russell Westbrook for the rest of the current NBA season.
With huge money tied to the former MVP, other NBA teams looking for deals by the Feb. 10 NBA trade deadline are likely to steer clear of acquiring Westbrook for now.
One person who believes the Lakers made a bad move in the offseason is former NBA player Paul Mokeski. The 62-year-old spoke exclusively on the Sports For All PH podcast hosted by Vincent Juico and this writer. The full video interview is set for release tomorrow, Jan. 28.
"The problem is the NBA trade deadline is 14 days away, Westbrook makes $44 million. So even if you trade him, you have to have a team that is willing to take on that contract and give that type of money back to you which means another All-Star and some draft picks or something," Mokeski stated.
Hence, the 7-foot player and coach stressed that the Lakers are now stuck since making that commitment. He also pointed out how much money is now tied to the Lakers "Big Three."
"Their stuck, they made that commitment. And once they made that commitment, their three players (Anthony Davis, LeBron James and Russell Westbrook) – they take up 80% of the Lakers' salary. Between them you make $100 million. So you're stuck with what you have and that never fit. It's really coming to show now," Mokeski quipped.
Mokeski, who was one of the few big men that got the chance to play for the Milwaukee Bucks and the Golden State Warriors in the 80s and early 90s also weighed in on what the Lakers should have done in the offseason.
In the eyes of the former NBA second-round pick, the Lakers should have taken in a shooter such as Klay Thompson of the Golden State Warriors.
"How much better would the Lakers be if they switched out Russell Westbrook with Klay Thompson? I mean, Westbrook's numbers are better than Klay's but look at the type of player he is? It must fit," Mokeski explained.
Hence, the only thing the Lakers can do right now is to try and make things work with Westbrook in two. Not even a trade will assure drastic changes with limited funds. The best the purple and gold can do is acquire a role player – someone unlikely to make an impact on the Lakers struggling 2021-22 campaign.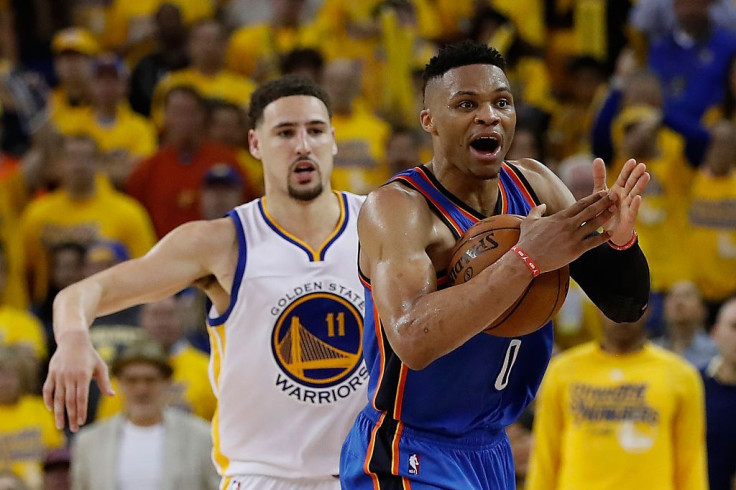 © 2023 Latin Times. All rights reserved. Do not reproduce without permission.