The Miami Heat were beaten badly in Game 1 of the NBA Finals 116-98. Worse, three of the team's key stars are hurt. They are Jimmy Butler, Goran Dragic and Bam Adebayo. Of the three, Butler and Adebayo are most likely to return. But the same cannot be said for the Slovenian guard.
Dragic did not return in the second half due to a torn left plantar fascia, NBA.com reported. It remains unclear when the injury occurred though it appears the 34-year-old sustained it in the second quarter as he was driving against Rajon Rondo. At the time, he was not taken out and appeared to try and shake it off.
A bit of good news is that Dragic left the arena without a boot. According to Chris Haynes of Yahoo Sports, the 34-year-old was not favoring it much though there is no clarity if he can return and play in the NBA Finals.
"We know how much he wants to win, how much he wants to go to war and battle with us," Butler said. "Obviously we love him for that and we want him out there with us. But whatever the doc tells him to do, that's what he's got to do."
After getting mangled by the Lakers in the NBA Finals opener, Dragic would be a big loss if he is unable to return. Miami will lose someone who can chip in points and assists for the South Beach squad. Dragic averages 16.2 points, 5.1 assists and 3.2 rebounds. But most of all, he is a veteran who can guide the young stalwarts of head coach Erik Spoelstra.
"I know he's as tough as anybody, and it's the Finals," Miami coach Erik Spoelstra said of Dragic in a report from ESPN. "But I don't have an update on his foot right now."
Regardless, the Heat are expected to try and find ways to play better even with their top stars not at 100-percent. But the odds may have stacked up more on Miami with LeBron James and Anthony Davis determined to deliver the NBA title to the Los Angeles Lakers.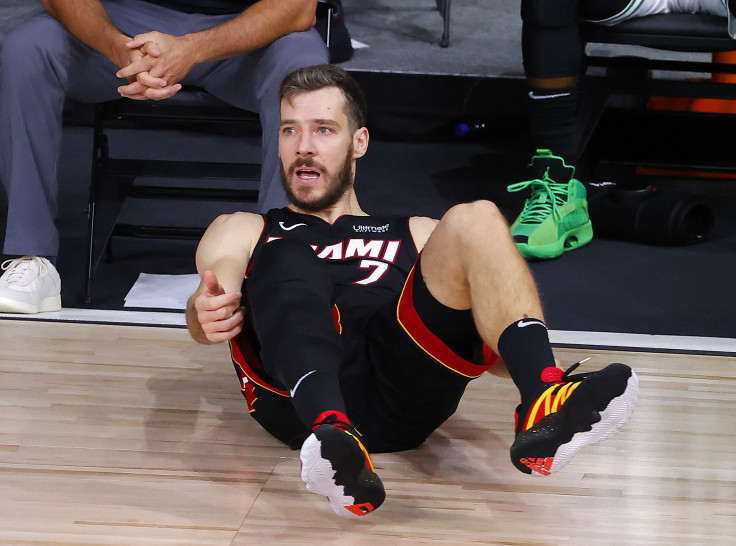 © 2023 Latin Times. All rights reserved. Do not reproduce without permission.