Myles Turner is one of the curious names that could be available in the NBA offseason. With the Pacers failing to get anything out of his tandem with Domantas Sabonis, the word out is that either Turner, Sabonis or both may be dealt off.
Given what Turner and Sabonis have shown, both may be better off with another team. The only question is where? Could the Houston Rockets be a sensible destination?
With yet another disappointing performance, some feel that going small was a big mistake for the Rockets. They do have James Harden and Russell Westbrook at the front but it remains that they need a big man to man the paint. PJ Tucker did a yeoman's job but was no match to guys like Anthony Davis bullying their way inside.
For the Rockets, Turner could be worth checking out. Last season, the 6-foot-11 big man played in 62 games averaging 12.1 points, 6.6 rebounds and 2.1 blocks in 29.5 minutes of action per Basketball-Reference. The 24-year-old produced almost the same numbers as his career averages but could improve with the Rockets. He does not have to score that much and focus more on the defensive and rebounding department.
The word out is that there are several teams interested in Turner per LegionHoopsRoss. The Rockets are one of them and it does make sense – assuming the next head coach is looking to fill in that huge void.
Clint Capella is still around but the Rockets may want to take a second look. There were several teams interested in the 26-year-old player so Houston may want to revisit that. If they are to go after Turner, Houston would have to let go of some assets. That could be Eric Gordon and Danuel House Jr., players the Pacers could be interested in.
As mentioned in a previous post, Victor Oladipo could be on his way out. If that pushes through, Indiana would need guards to fill the hole. Gordon has shown he can stand out with the right playing time. House is a promising shooter that the Pacers could use on offense. Some future picks could sweeten the pot if Houston is seriously interested in getting Turner from Indiana.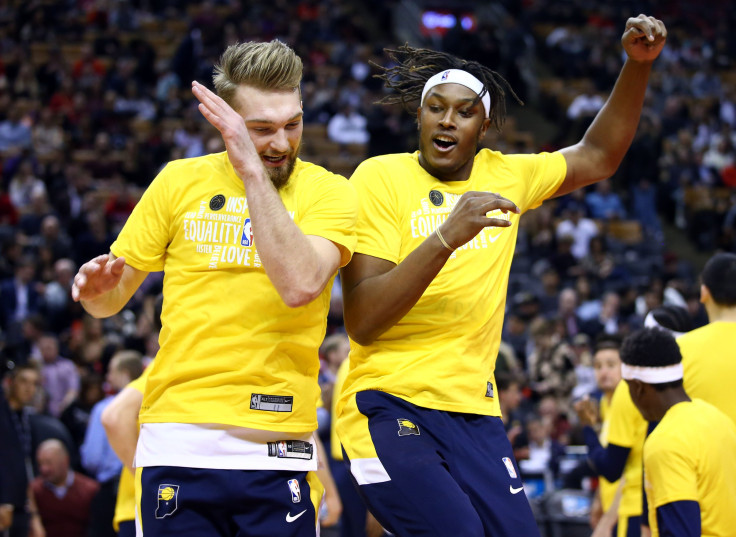 © 2023 Latin Times. All rights reserved. Do not reproduce without permission.