The Indiana Pacers are one of the NBA teams looking to regroup after getting swept by the surging Miami Heat in the first round of the 2020 NBA Playoffs. Regardless, change is coming and the first casualty is Nate McMillan. He was fired not long after the team's exit ending a four-year stint.
The parting of ways was a bit of a surprise considering the Pacers and McMillan had just signed a contract extension on Aug. 12. Being the fourth-overall seed and bowing to the Heat was unacceptable, NBA.com reported.
There were factors to the Pacers; downfall. Domantas Sabonis was not around due to an injury while Victor Oladipo was only good playing for six of the eight seeing games. In all, the Pacers were undermanned and the Jimmy Butler-led Heat took advantage of that.
Heading in the offseason, there is no telling what the Pacer plan to do. But until they can find a new head coach, the new direction of Indiana remains up in the air. The name of Mike D'Antoni has cropped up, especially now that he has announced he will not be returning to the Houston Rockets. However, there are other NBA teams also interested in his services.
As for personnel, the Locked On Pacers podcast suggests that it may be time to take a second look at Myles Turner and Sabonis. Even during the 2019-20 NBA season, most were wondering how the two players could co-exist.
Turner stepped aside for Sabonis, seen as the reason why the Pacers were successful in the regular season. Unfortunately, the needed adjustments were not made when Sabonis got injured. There is a chance that the new coach could keep them but not too many feel it is a good idea.
Depending on the new head coach, there may even be a scenario where both Sabonis and Turner could be dealt away. Sabonis and/or Turner could be offered to take in new and multiple assets. If only one goes, such could make sense as well.
It should be made clear that there is no known friction between the two players. Both still want to continue playing together. Given the debacle the Pacers suffered, that is a call that only management or the next head coach can make. For now, plans for that are left hanging until Indiana officially chooses its next head coach.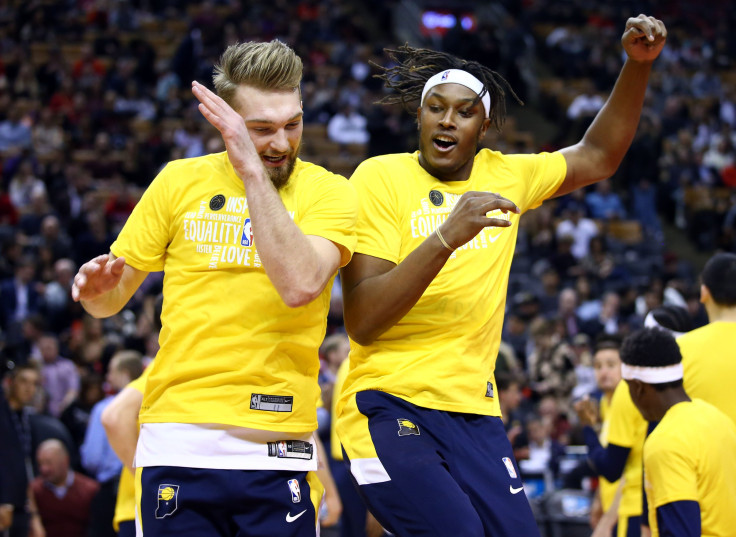 © 2023 Latin Times. All rights reserved. Do not reproduce without permission.