In late shocking news on Thursday night, former National Basketball Association player Anthony Grundy passed away. He was 40 years old.
Although Grundy's stint in the NBA was just short as he only played for 12 games with the Atlanta Falcons, it was in his stints elsewhere that he became more well known, leading to a lot of Twitter tributes to him.
"[He is an] absolute warrior, one the most fearless I have ever been around," said current Indiana Hoosiers coach Arch Miller, who first broke out the news on Twitter. Miller and Grundy were teammates for the North Carolina State Wolfpack.
The North Carolina State guard became the first player to lead his team in points, rebounds, assists, steals, and three-pointers in a single season during his senior year in 2002, when he lifted the squad to the March Madness, earning him First-Team All-ACC honors.
"Anthony Grundy was known for his wiry frame and toughness on the court. He helped NC State end a 10-year NCAA tournament drought in 2002 when he led the Wolfpack in scoring and rebounding," said sportswriter Joe Giglio of The News and Observer.
"Anthony Grundy loved life but more important he would do anything for anyone. He will be greatly missed," added Coach Boo Brewer.
Going undrafted in the 2002 NBA Draft, Grundy found himself traveling across the globe to play professional basketball before making the shortstop in Atlanta.
After his stint with the Hawks, Grundy continued his basketball journey abroad, eventually becoming a star in Greece when he suited up for Panellinios from 2007-09, where he earned a Mythical Five selection in the 2008 Greek League season and the best scorer award for the said year and the following season.
He then won his one and only professional basketball championship in the Philippines in 2011, when he joined the Petron Blaze Boosters, now the San Miguel Beermen, in the country's top tier basketball league, the Philippine Basketball Association as a substitute foreign player, replacing Jeremy Wise.
Grundy led the franchise to the 2011 PBA Governors' Cup championship, beating the TNT KaTropa in a hard-fought seven-game series that went the full length.
San Miguel fans, like Kimble Delgado, said their goodbyes too to Grundy.
Current Beerman Alex Cabagnot shared a picture of him hugging Grundy after clinching the 2011 PBA Governors' Cup crown.
In an update, Giglio reported that Grundy's passing was a result of a domestic violence dispute that took place at his mother's home in Louisville.
Grundy, who was bleeding after suffering an unknown injury, was still rushed to the University Hospital, but he eventually died there.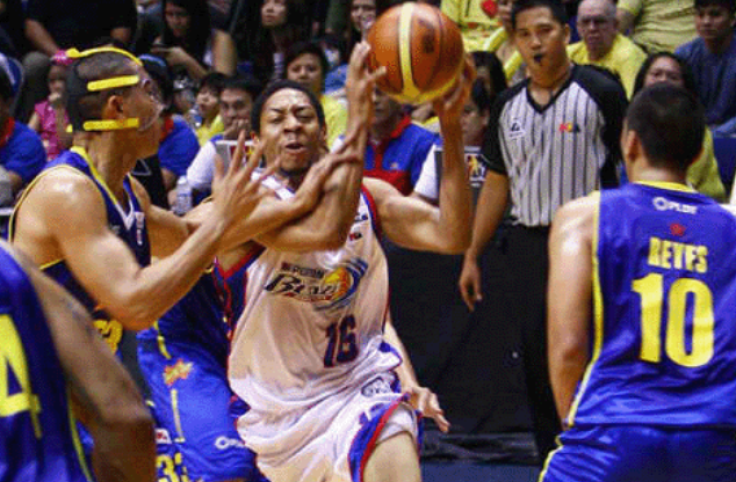 © 2023 Latin Times. All rights reserved. Do not reproduce without permission.