The Atlanta Hawks did not have a nice two-night stretch at the Staples Center in Los Angeles.
On Saturday night, the Hawks fell prey to the Los Angeles Clippers, giving up a whopping 150 points with Paul George dropping 37 points in just 20 minutes. Then came Sunday night, when it was the Los Angeles Lakers' turn to maul the Hawks.
However, at least one Atlanta player did not leave the Staples Center very sad.
Evan Turner pulled off one heck of a highlight-reel play for the Hawks... right against LeBron James!
In the second quarter of the Hawks-Lakers game with the latter leading, 59-34, Turner drove to the basket with James guarding him. However, Turner went for a behind the back dribble that James apparently did not see coming.
Just as Turner did the dribble, James, who went for the steal, slipped to the floor, leaving Turner wide open for the layup.
While it did a little effect in the Hawks' comeback bid against the Lakers, it did enough for the fans to be marveled, from the wows to, of course, the memes.
Andrew Burton posted a reenactment of LeBron James' slip after the Evan Turner crossover.
Meanwhile, Sports Talk ATL, which covers all the Atlanta sports teams, implied that Turner's ankle breaker on James has a bigger impact than the Atlanta Falcons' romp over the Carolina Panthers in a National Football League game that also took place on a Sunday.
And although the Lakers still got the last laugh over the Hawks, at least, Turner's crossover move is a good consolation for the Hawks.
Another Twitter user likened James's fall to someone dancing boogie.
Another guy on Twitter likened it to someone dancing to a Lil Kemo song.
NBA TV picked up the Hawks-Lakers game for national television broadcast, so Turner's nasty crossover on James was seen by millions of people across the United States, and so did the thousands at the Staples Center including Kobe Bryant.
Well, Evan Turner's crossover on LeBron James made the Dallas Mavericks' Reddit Twitter bot be reminded of the former's most famous moment before the epic ankle breaker.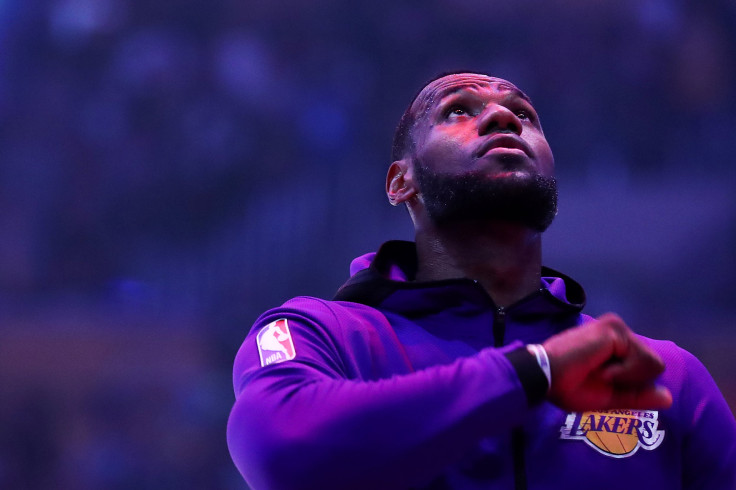 © 2023 Latin Times. All rights reserved. Do not reproduce without permission.