The Dallas Mavericks finished their 2021-22 NBA campaign on a sour note although the mileage they got this season was impressive as it is.
The season of the Mavs came to a halt this season, bowing to the Golden State Warriors in Game 5 of the Western Conference Finals, 120-110. But clearly, the backcourt of Dallas was outstanding throughout the season so it makes sense to keep them.
Luka Doncic is undoubtedly the star of the Mavs at this time. But like other NBA teams, the trend these days is to find more superstars to improve their chances of winning an NBA title.
Of the players in the Mavericks' mix, Jalen Brunson is someone who has proven himself worthy. In the playoffs, he normed 21.6 points, 4 rebounds and 3 assists in 34.9 minutes of action.
Heading into the offseason, the 25-year-old guard will be an unrestricted free agent. Several teams have taken interest. That list includes the New York Knicks, Detroit Pistons and Indiana Pacers among others.
Probably aware of that, Mavs general manager Nico Harrison made it clear that they intend to try and keep Brunson in the offseason, branding him as a priority signing.
"It's the top priority. We've got to figure that out. Obviously, we're not in control of it, but he's definitely a priority. We want to re-sign him. He knows it. We want him back. He'll be a big part of our future," the Mavs top brass said in a report by Michael Scotto of USA Today.
While that may hardly be surprising for any NBA team as far as retaining a player, the money matters are the next concern. Mavericks team owner Mark Cuban backed Harrison up, saying that Dallas can pay him more and claims Brunson wants to stay with the Mavs.
"We can pay him more than anybody...I think he wants to stay and that's most important," Cuban said.
Hence, it all boils down to what Brunson wants as far as compensation is concerned. Details on that should crop up at any time.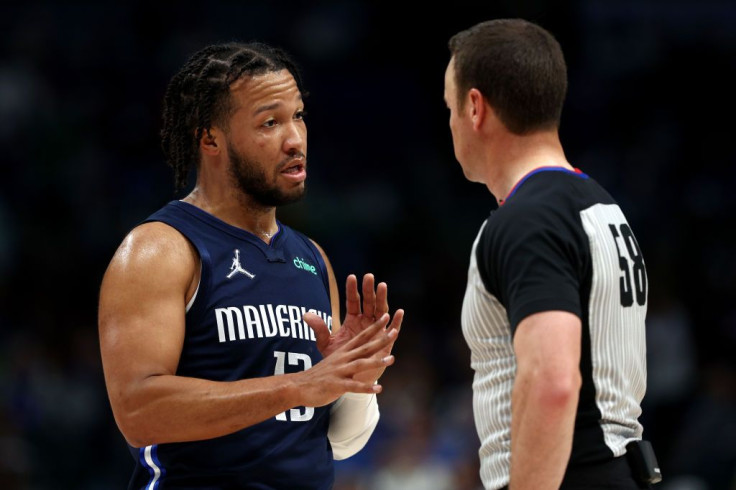 © 2023 Latin Times. All rights reserved. Do not reproduce without permission.