Unless he changes his mind like Andrew Wiggins of the Golden State Warriors, Kyrie Irving of the Brooklyn Nets stands to lose roughly $381,000 per home game.
This is the big money staring "Uncle Drew" following the agreement between the NBA and the player's union on the terms on financial penalties for players who miss homes games as a result of violating local COVID-19 vaccine mandates in New York City and San Francisco.
According to Tim Bontemps and Bobby Marks of ESPN, unvaccinated players on the New York Knicks, Brooklyn Nets and Golden State Warriors will lose 1/91.6th of their salaries for each home game they miss this season.
Irving is one of the high-profile NBA stars who has made his stance against getting vaccinated. He was not around during the Brooklyn Nets' media day activities. If he continues to hold out, he stands to lose $15.6 million this season. He is under contract to make $34.9 million for the 2021-22 wars.
The one-time NBA champion has not explicitly stated whether he is vaccinated or not. However, Irving's aunt said to Rolling Stone that the 29-year-old is morally opposed to getting the jab.
Irving is the vice president of the NBPA.
Regardless, Irving has been attending Nets practices over in San Diego. He did not rule out the possibility of getting vaccinated before the 2021-22 NBA season starts.
"Obviously, I'm not able to be present there today," Irving said to reporters during a Zoom conference call on Monday (Oct. 4), "but that doesn't mean I'm putting any limits on the future for me being able to join the team."
Irving did not see action in the preseason game against the Los Angeles Lakers along with several other high-profile players. Brooklyn won over the Lakers, 123-97, with most stars from both sides sitting out.
Brooklyn opens its NBA regular season on Oct. 24. at home.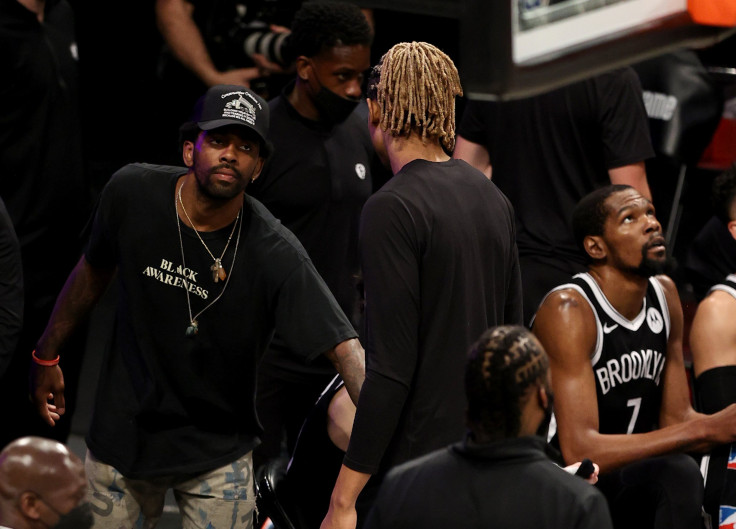 © 2023 Latin Times. All rights reserved. Do not reproduce without permission.