At 35, Goran Dragic knows that his time in the NBA is winding down. Hence, it appears understandable why the All-Star guard prefers to be with a team vying for a title.
The Toronto Raptors could be that team if he and other mainstays play their hearts out. But compared to powerhouse teams like the Miami Heat or the Los Angeles Lakers, the Slovenian guard knows it will take much for them to contend.
The Raptors' plight this 2021-22 NBA season will depend largely on how well head coach Nick Nurse can bring out the best from guys like Paschal Siakam and Fred VanVleet among others.
As most know, the Raptors have a pretty young team. That includes guards that Dragic could guide if he is willing. Given his years of experience, guys like VanVleet could benefit from that aside from playing alongside the 6-foot-3 guard.
After a controversial take cropped up following Dragic's "higher ambition" comments, the Slovenian has apologized and explained that he was taken out of context. Things have changed between Toronto and Dragic, meaning the Slovenian hotshot will be around at least for the early part of the season.
But at some point, most know that Dragic will be traded. And for other teams to be interested, the veteran guard needs to show he can still play at a high level. Hence, there is a chance that if that is a goal, the All-Star guard may be a key figure as he addresses a big void that Toronto lost when they traded Kyle Lowry.
Nurse appears emphatic on Dragic following the trade. He says the 13-year veteran is someone with a high IQ and is sensible to talk to.
"I checked in with him after the trade, a few days after some of that stuff. We discussed possible roles, and he's just like, 'coach, whatever, I'm good'. He's very enjoyable to talk to. He's got a super high IQ. He loves the game, obviously, competes to win, plays smart. He's been really, really fun to have," Nurse said.
For now, Dragic can be of help at a certain level. If the Raptors do well, it could be something good for both sides. But if things don't produce wins, expect trade rumors to crop up somewhere this coming NBA regular season.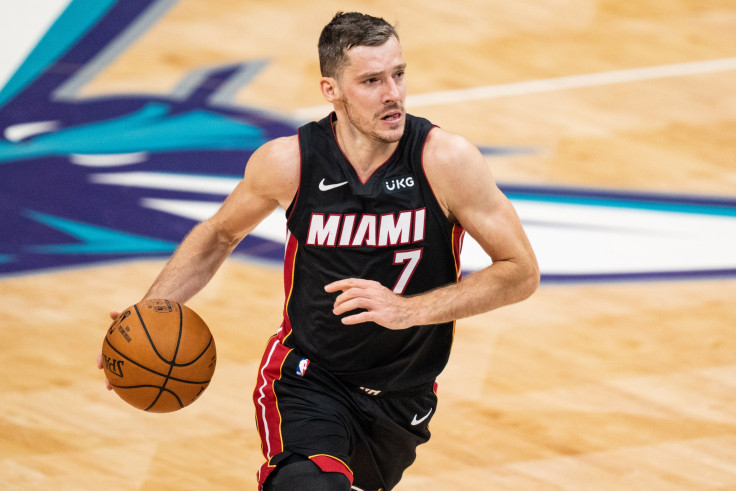 © 2023 Latin Times. All rights reserved. Do not reproduce without permission.