The Golden State Warriors could be a team for Ben Simmons to join but that does not appear to be sitting well with team owner Joe Lacob. He questioned how the former top pick would fit with the Dubs and, like most, questioned his ability to finish games.
Lacob made the following comments to the San Francisco Chronicle about Simmons and even mentioned Draymond Green.
"In some ways, it doesn't really fit what we're doing," Lacob said. "He makes a lot of money. And, can he finish games? I don't know. He's very talented. The problem is: We have Draymond. Draymond and him are very similar in the sense that neither one really shoots and they do a lot of the playmaking. That's one issue. The salary structure is another."
And while it appears that seeing the disgruntled Philadelphia 76ers player move to the Bay Area following Lacob's comments, he suffered a double-blackeye. The NBA fined the Warriors team owner $50,000 for his comments after violating the NBA's anti-tampering rule. The fine was meted on Wednesday, Sept. 22 per a report from ESPN.
Hence, this crosses out Simmons from a potential move to Golden State. The comments were not that different from the ones issued by Sixers coach Doc Rivers although it appears he has had a change of heart.
Rivers is hoping that Simmons has a change of heart, adding that it is part of his job.
That may be wishful thinking on the part of Rivers, especially following his comments on the 25-year-old's performance in the last NBA playoffs.
The Portland Trail Blazers are said to be discussing a potential deal with the Sixers for Simmons. That package involves CJ McCollum, Robert Covington and some picks. So far, nothing has progressed from that report here on Latin Times.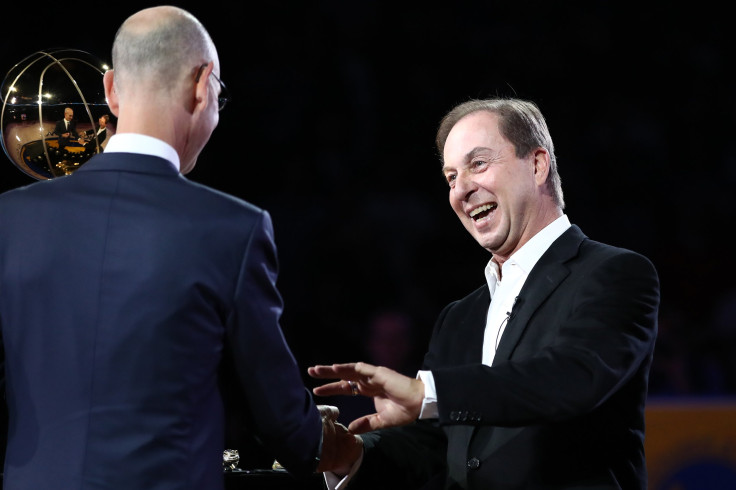 © 2023 Latin Times. All rights reserved. Do not reproduce without permission.