Ben Simmons has made his decision on his NBA future and it does not involve the Philadelphia 76ers.
The former top pick has no plans to report at Sixers training camp which will start next week. Worse, the Australian-born cager does not plan to suit up for Philly anymore, ESPN reported.
It is no secret that the 25-year-old wants to move to another NBA team. However, seeing that happen may take some time, considering he owns a hefty $147 million left in his four-year deal with the Sixers.
There is a huge possibility that Simmons may sit out a lot of games once the regular season starts. Should that happen, it may prove costly for the disgruntled star.
Multiple teams pitched offers to the Sixers but not one has come close to progressing. Philly wants to get a good deal in exchange for the three-time All-Star and the offers on the table are nowhere near close.
Should he sit out, Simmons could lose roughly $227,613 for each game that he misses with the Sixers. A Collective Bargaining Agreement would allow the Sixers to withhold his salary, not to mention suspend him for failing to render services.
The key for the Sixers to resolve the situation is to look for a team that has a player that may own a salary close to what is due to Simmons.
As mentioned in a previous post, John Wall of the Houston Rockets could be an option, someone who is owed $91.7 million. That deal includes a $47.4 million option for the 2022-23 season.
Simmons could make sense for the Rockets, especially since they are on a youth movement. Nothing close to a deal has been officially reported between Houston and Philadelphia.
There are other teams such as the Golden State Warriors and the Minnesota Timberwolves linked to a potential Ben Simmons move. But as mentioned early, Daryl Morey wants good value in exchange for the 2018 NBA Rookie of the Year.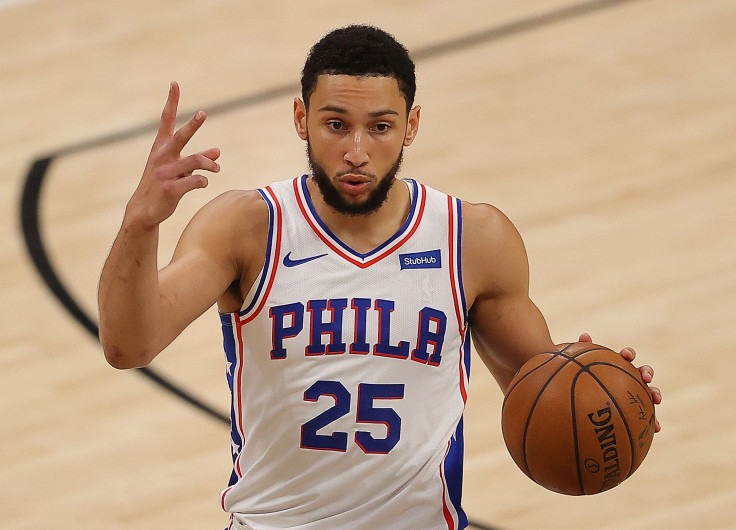 © 2023 Latin Times. All rights reserved. Do not reproduce without permission.