The Los Angeles Lakers had several stars in mind and it appears Russell Westbrook was the third one on the list. Reports have not come out that DeMar DeRozan came close to signing with the purple and gold but sign-and-trade talks bogged down.
According to Sam Amick of The Athletic, Lakers general manager, Rob Pelinka strongly considered DeRozan in exchange for Kyle Kuzma and Kentavious Caldwell-Pope.
Aside from that, there were reportedly two meetings between DeRozan and LeBron James that happened.
Unfortunately, both sides failed to agree to the right compensation with the San Antonio Spurs. With DeRozan talks getting nowhere, Los Angeles diverted its attention to Buddy Hield before settling for Russell Westbrook in the end.
DeRozan would have been a great addition to the Lakers, someone who could provide added offense. The 32-year-old ended up joining the Chicago Bulls.
Regardless, the Lakers may have gotten someone better in Westbrook. Most know him as someone who can carry a team and do more than scoring. Of the three options, the former NBA MVP looms as a good find, even at the expense of losing Kuzma, KCP and Montrezl Harrell.
DeRozan would have loved to play for the Lakers and play at home. But all that fizzled even though the thought of him playing alongside James and Anthony Davis would have been something.
With that out of the way, the Lakers may have one of the best rosters ever assembled for the 2021-22 season. But the aging roster will be put to the test, meaning head coach Frank Vogel needs to be careful.
The Lakers saw their campaign last NBA season came to a disappointing end, something that Vogel and Pelinka need to be wary of. There are young starts they can use extensively although it will still be up to James, Davis and Westbrook to lead the charge. If all goes well, it could be NBA title no. 18 for the purple and gold this coming season.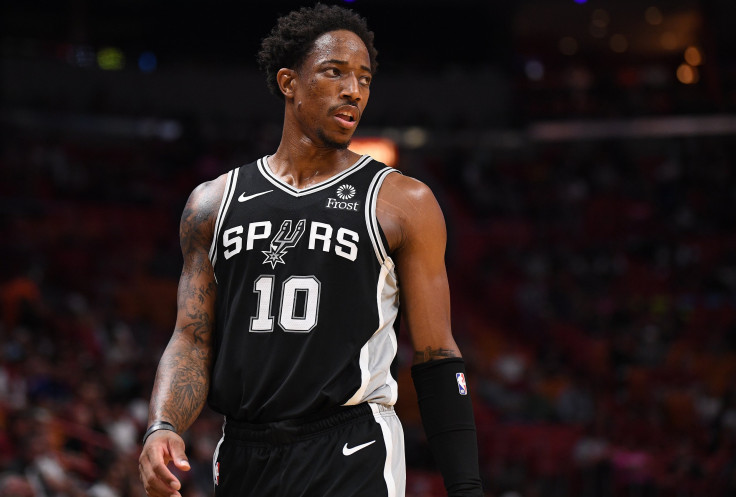 © 2023 Latin Times. All rights reserved. Do not reproduce without permission.