Two big names made huge moves recently. John Wall is reportedly agreeing to a buyout with the Houston Rockets while Kyrie Irving has opted to exercise his player option with the Brooklyn Nets.
So where do the Los Angeles Lakers come into this?
Most know that the Lakers tried to pull off a trade for Wall in exchange for Russell Westbrook in February but failed. The reason behind that is the purple and gold did not want to include a future first-round pick.
As for Irving, word got out that the Nets allowed the 30-year-old to find a willing take to facilitate a trade. The Lakers were mentioned but the move of Irving somehow changes that scenario.
In the case of Wall, the word is going around that he may opt to join the Los Angeles Clippers over the Lakers. That would make sense considering head coach Tyronne Lue needs a true point guard.
Also, pairing him with Paul George and Kawhi Leonard would be huge for the Clippers for the 2022-23 season.
By joining the Clippers, Wall will have the chance to show his true potential. By facilitating George and Leonard, he can do so much since he would be filling a key void.
There is a chance he could join the Lakers but on a lower salary. If Wall is open to sacrificing that for at least a year, joining LeBron James, Anthony Davis and Russell Westbrook would be equally huge.
As for Irving, exercising his player option is no guarantee the Nets will not try to move him. This will gain more ground if the All-Star guard does not sign an extension on June 30.
Brookly may consider moving Irving ahead of next season, knowing they may end up helpless seeing the top pick of the 2011 NBA Draft walk away as a free agent with nothing in exchange.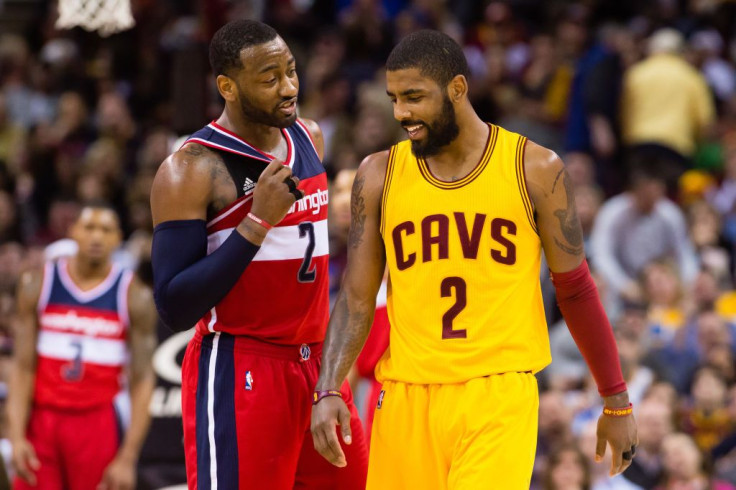 © 2023 Latin Times. All rights reserved. Do not reproduce without permission.