The Philadelphia 76ers will reach that point where they will have to find a team that will take in Ben Simmons. The Indiana Pacers appear to be on track for that although the assets in exchange for the 6-foot-11 cager remain unknown.
Just recently, the name of Caris LeVert was mentioned as a possible name that would lead a Pacers' package for Simmons. Now, another name has been thrown in the mix in the person of Malcolm Brogdon according to NBA Insider Brian Schultz.
Assuming that the Pacers agree to deal LeVert and Brogdon, the question is will that be enough for Simmons? Adding some future picks makes sense although Daryl Morey may prefer current talent instead.
The names of Domanatas Sabonis, Myles Turner and TJ Warren deserve close watch as well. The coming weeks may be interesting to see if the Sixers will finally pull the trade trigger.
It was on Tuesday that the name of LeVert cropped up in a report from Ian Begley of SNY. But the thing to note here is that questions on the health of the 27-year-old score-first guard. Also, it would take more than the 6-foot-6 guard to cut a deal for Simmons with the Sixers.
Brogdon could be another sensible addition to the Sixers, someone who could complement Joel Embiid. He is a proven scorer so the 28-year-old could be a good addition to the cause of head coach Doc Rivers.
With Brogdon and LeVert now identified as two players who could head to Philly, the potential offer of the Pacers is taking shape. Picks or more players could be added for as long as Indiana deems it reasonable.
Should they succeed, they inherit a big guard who can orchestrate plays and thrive in the open court. However, the fact remains that Simmons' shooting will still be suspect, something that coach Rick Carlisle and company may have to work on.
For Simmons, developing a jump shot is a must. He doesn't have to be a deadshot shooter as NBA book author Roland Lazenby said when he appeared on Sports Bytes PH. The point is that shooting is something that Simmons will need to address sooner or later – whether he likes it or not.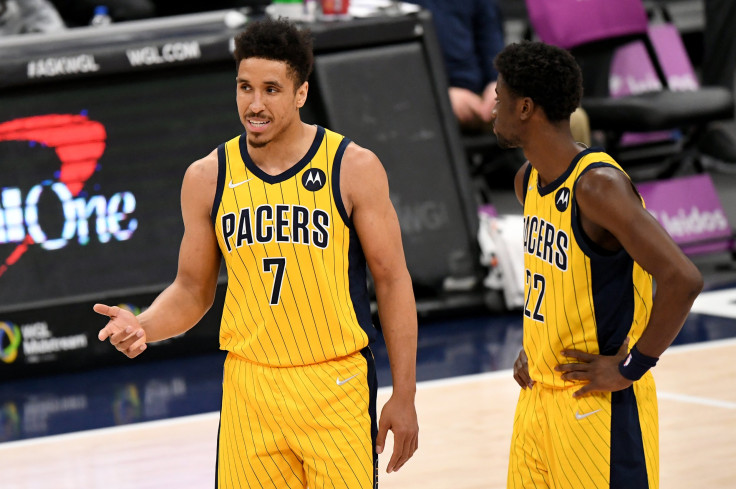 © 2023 Latin Times. All rights reserved. Do not reproduce without permission.