The Chicago Bulls are in a good position to take in a young promising player in the 2020 NBA Draft. They own the rights to the fourth overall selection which would normally be a good place. The only problem is that his year's draft class is not that strong and there are only three names that stand out. They are Anthony Edwards, LaMelo Ball and James Wiseman.
Assuming that these three do go to the first three teams – Minnesota Timberwolves, Golden State Warriors and Charlotte Hornets, the Bull will have to settle for the ones available. In NBA mock drafts, the player associated with Chicago are Deni Avdija and Obi Toppin. Unfortunately, either player may not be enough for the Bulls.
This is not to take anyway from Avidja or Toppin. The Israeli guard could be the playmaker the Bulls need while Toppin is an athletic player who has the nose to score. But according to NBA Insider Tom Havertsoh, the Bulls want to get their hands on either Edwards or Ball. So to do that, they would need to trade up with either the T-Wolves or the Warriors.
The T-Wolves have an interest in Edwards or Ball since they are the top names in the 2020 NBA Draft class. The Warriors are thinking the same though there are rumors they could consider Wiseman to address their big man needs. Regardless, it is pretty clear that Chicago has low to no chances of getting any of the three cagers.
The good news is that Minnesota and Golden State are believed to be open to trading their pick and moving down the ranks. But the Bulls will need to add some assets to make it work. The only player unlikely to be dangled is Zach LaVine. Hence, it all boils down to players like Lauri Markkanen, Thaddeus Young, Coby White, Kris Dunn and Wendel Carter Jr.
Among those names, Markkanen, White and Dunn are appealing choices for the T-Wolves. Young is a tested veteran and likely to be the second player to sweeten the deal. White could interest Minnesota since they are looking for a player who can score. He showed that last season. Dunn is equally interesting but someone who has had a rocky run so far.
For the Warriors, Markkanen could be worth considering but likely with Young in tow. The Dubs may also consider White or Dunn, guards who already have experience and can stand out during games if given the opportunity.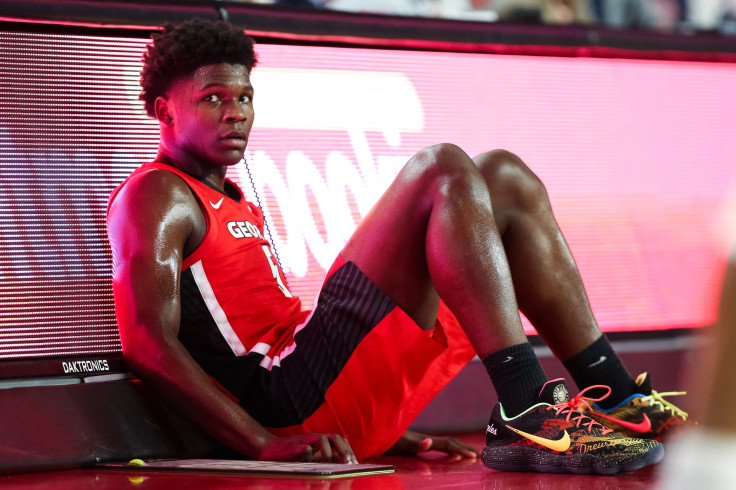 © 2023 Latin Times. All rights reserved. Do not reproduce without permission.