Kevin Love has not exactly lived up to the billing of being the Cleveland Cavaliers' new star player since the departure of LeBron James. His name has been frequently mentioned in NBA trade talk but his current salary is just a way bit too much.
With no team close to taking the 32-year-old off the Cavaliers' hands, the team has no other choice but to make adjustments. And from the looks of it, the five-time All-Star is unlikely to be happy.
According to Cleveland.com, the Cavaliers are planning to use Love as a backup for the coming NBA season. His role would be similar to what Blake Griffin had with the Brooklyn Nets.
Cleveland is opting to use its younger core more this NBA season. Evan Mobley and Larry Nance Jr. will start ahead of Love at power forward, something that is unlikely to sit well with the one-time NBA champion.
Love has two years left in his deal worth about $60 million. From the looks of it, the Cavs have no intention of buying out the 6-foot-8 cager. That could be the scenario for Love this 2021-22 NBA season although it may be different next summer.
By that time, the price tag of Love would be cut in half although the $28.9 million balance is still pretty expensive.
Although no buyout looms right now, Love's chance of being bought out may be better compared to this season.
With most teams set for the coming season, it is probably the best Love can hope for right now. There has been little interest from other teams this offseason and unless some team is willing to take a chance on him. Love may have no other choice but to get used to the plans for him this season by the Cavs.
It is an unfortunate development for Love who has seen his NBA career take a dip. He has his best years with the Minnesota Timberwolves and has been struggling to recall that usual double-double performance. From the looks of it, that will stay the same for the 2021-22 season.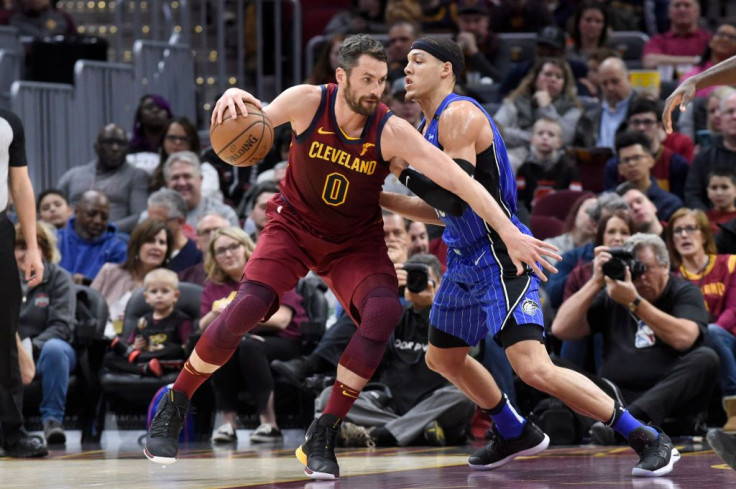 © 2023 Latin Times. All rights reserved. Do not reproduce without permission.