LeBron James is unhappy with the Los Angeles Lakers and many people are picking up from his recent comments about ending his career soon. The Cleveland Cavaliers have been mentioned as a possible stop, potentially a place where he can end his NBA career.
But for that to happen, the Cavs need to give up some assets. Collin Sexton, currently injured, could be part of that package. Also mentioned by Eric Pincus of the Bleacher Report are Lauri Markkanen and possibly one or two future picks.
Given that the Cavaliers were able to find success this season, better than the Lakers, somehow makes this intent a bit off. With a system humming under head coach JB Bickerstaff, the Cavs could get stronger by disrupting the chemistry and new culture it has founded after the four-time NBA champion left them last time out.
Of course, any NBA team would be foolish not to consider adding a player like LeBron James if he is available.
Sexton has long been rumored to be on the block so parting with him makes a bit of sense. But knowing how much money James carries, adding Markkanen and those future picks may be too much, a risk that could backfire.
If James does come on board, what is the chance that he may want more stars to be onboard to help him win possibly his last championship?
He did that with the Miami Heat and the Los Angeles Lakers. But as far as the latter is concerned, the moves have only netted him one NBA title under a Lakers' uniform.
There is also that proclamation of wanting to play alongside his son, Bronny James, once and if the latter enters the NBA. It would be LeBron's final season and there is perhaps no nostalgic way to do that than on the same NBA team where he started it all.
Still, giving up young guys and future assets may be too much. After years of figuring it out, the Cavs considered James may make no sense and disrupt a run that needed years of sacrifice – all because of James' departure to Hollywood.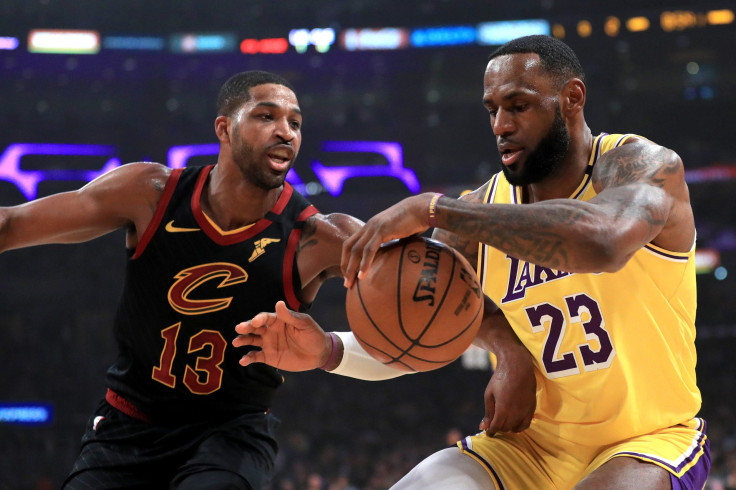 © 2023 Latin Times. All rights reserved. Do not reproduce without permission.