Andre Drummond is looking to start fresh with the Philadelphia 76ers this coming NBA season. But that does not mean he cannot spend quality time with his family.
It appears Drummond and his family were spending some quality time recently at their home. However, an incident where the 6-foot-10 center's two-year-old son accidentally fell into the pool.
Thankfully, the newest Sixers player had the presence of mind to immediately jump into the pool and save the child from drowning. Drummond was completely clothed from head to toe when he dove into the pool to scoop his son Deon.
Other family members came into assist. Drummond eventually handed Deon to another person who lifted the baby out of the water safely.
According to Drummond, no one was injured in the incident. But the surveillance footage of the whole thing remains scary. Further, it may be a good reminder not to leave children, especially 2-year-olds, by the pool and unattended.
Drummond, later on, stated in social media: "Not all hero wear capes. A parent's worst nightmare….. Feat my son & I"
As for his basketball career, Drummond hopes to do better in his coming stint with the Sixers. He failed to blend in with the Los Angeles Lakers despite suggestions that the purple and gold has planned to keep him.
He joins a team that already has Joel Embiid, ironically someone he had a memorable past with. But all that appears to be water under the bridge with the 27-year-old center even being the first one to welcome Drummond to Philly.
Given that both of them play the center position, Drummond is likely to take on a backup role to spell the Cameroonian center.
Drummond agreed to a minimum deal to join the Sixers, something most may find odd. The Lakers had limited funds and are adding free agents on minimum deals. With his contract running out, Drummond would have been a sensible fit.
Then again, it is possible that Drummond would have commanded a lofty deal after ending last season with the purple and gold. Regardless, Philly was able to pull it off although a good showing will likely see Drummond asking for a lucrative contract next summer.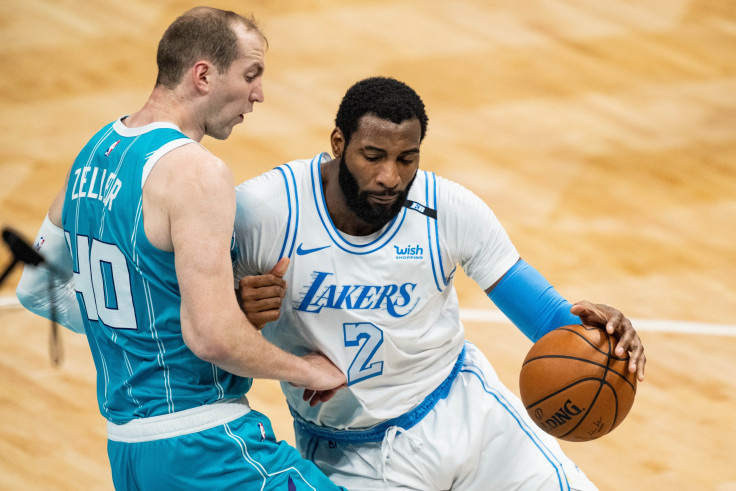 © 2023 Latin Times. All rights reserved. Do not reproduce without permission.