Pascal Siakam of the Toronto Raptors has made headlines as of late with the Sacramento Kings mentioned as a possible stop. But it appears all the chatter holds no essence and Raptors general manager Bobby Webster stresses on that.
Like most, Webster was aware of NBA trade talk involving Siakam. But appearing on TSN 1050's Overdrive, the Raptors boss may have just set the records straight.
"Don't put a ton of stock in the rumors; obviously, it's the teams who want him that are trying to drum things up," Webster stated. "Don't read into that stuff as much either as far as how we feel internally with Pascal and obviously his role."
The interest in Siakam is understandable. Although the Raptors struggled last season, the 27-year-old Cameroonian made a good account of himself.
In 56 games, Siakam normed 21.4 points, 7.2 rebounds and 4.5 assists in 35.8 minutes of action. Also, it would be best to note that with the Raptors focusing on younger players, Siakam is undoubtedly one of the mainstays head coach Nick Nurse is banking on. The others are Scottie Barnes and Fred VanVleet.
Webster adds that the most important thing for Siakam right now is recovering from his shoulder surgery.
"I think the most important thing is him recovering from his shoulder surgery," Webster said. "He's rehabbing now; he said he feels great. He looks great. He's shooting and dribbling and starting to get further along with his physical therapy."
This somehow douses water on claims that the Kings were interested in Siakam and Ben Simmons. Sacrament Kings general manager Monty McNair was said to be working on making a major move that would involve Siakam and Simmons, the Sacramento Bee reported.
Pundits were skeptical that the Kings could pull it off and the recent comments of Webster likely lower the chances of these alleged plans. Anything can still happen in the coming weeks but the focus is likely to shift to Simmons.
The Raptors are reportedly listening to offers but only a hard-to-resist deal may convince Toronto to deal away the one-time NBA champion.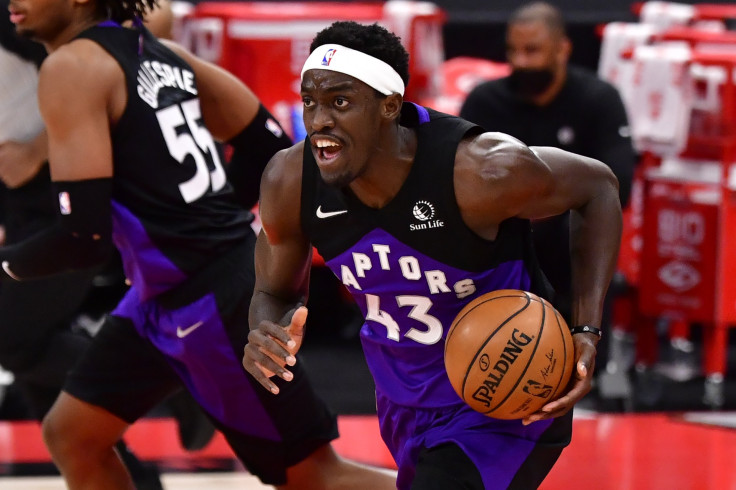 © 2023 Latin Times. All rights reserved. Do not reproduce without permission.