A lot has already gone down in this crazy NBA offseason. However, there are still some big names that have yet to figure out where they will play next season such as Ben Simmons.
The 25-year-old continues to be a hot topic in the NBA trade rumor mill and the last one about him involved the Golden State Warriors. Unfortunately, the Dubs scoffed at that proposal where the 76ers were asking for Andrew Wiggins, James Wiseman as well as Golden State's no. 7 and 14 picks of the 2021 NBA Draft.
Most knew that the deal was a bit too much and that the Warriors were highly unlikely to agree to the deal. Discussions between the Dubs and the Sixers continue but nothing has yet to gain ground.
Regardless, it appears Simmons wants to shut off all communications for now. According to a report by Jason Dumas of KRON4 News, the top pick of the 2016 NBA Draft has cut off all communications with almost everyone in the Sixers organization. Hence, all communications with the Australian can only go through his agent, Rich Paul.
In the latest update on talks regarding Simmons, Brandon Robinson of Bally Sports alleges that both sides have engaged in new talks for the three-time All-Star on Wednesday. The report claims that the Sixers are extremely motivated to get the deal done.
One obstacle that needs to be resolved is the $146.7 million salary that Simmons is due for the next four seasons. It remains to be seen how the Warriors and the Sixers can work on this financial matter.
Simmons drew a lot of flak with his pass-first attitude, drawing criticism for now wanting to take the lead during crucial stretches for Philly. He has delivered good numbers but his preference not to take over during crunch time was noticeable.
Should he join the Warriors, Simmons should get a big load off his shoulders. Stephen Curry, Klay Thompson and Draymond Green are around for the clutch plays. But looking ahead, it is something that the 6-foot-11 cager would need to resolve if he is to become a legitimate NBA superstar – regardless of where he will be playing.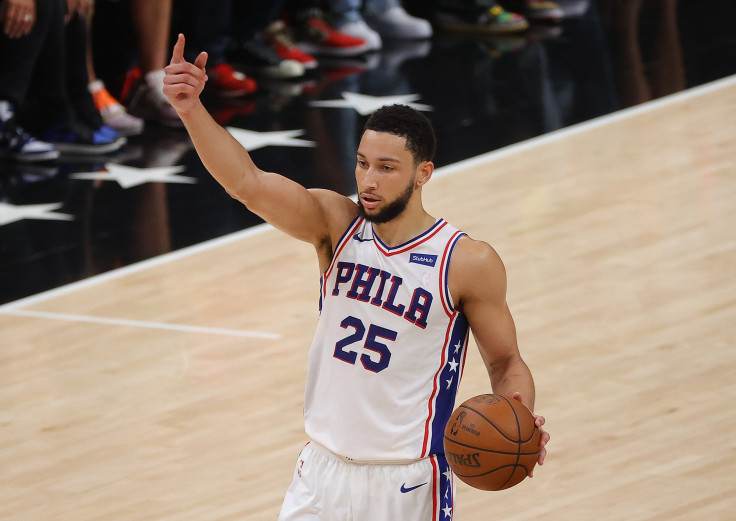 © 2023 Latin Times. All rights reserved. Do not reproduce without permission.