Dennis Schroder believed he is worth a lot of money but no team has come forward to offer him big bucks. The German is hoping to land a $25 million annual deal this summer after passing up an $84 million contract extension with the Los Angeles Lakers.
With most top names already signed, Schroder's chances of getting a hefty contract is dwindling by the day. The New York Knicks are reportedly interested in the 27-year-old guard but are not expected to meet his salary requirements.
The Knicks only have $8 million in cap space left, an amount that may not be too enticing for the 6-foot-3 guard. But with most teams using up their budget on other names, seeing Schroder get that lofty $25 million a year contract is slowly fading.
Hence, rejecting the $84 million contract extension of the Lakers to him may haunt Schroder. His performance during the 2020-21 season was not that spectacular. Schroder played in 51 regular season games averaging 15.4 points, 5.8 assists and 3.5 rebounds.
This was a notable dip compared to his previous outing with the Oklahoma City Thunder. Also, he appeared to struggle to blend into the system of coach Frank Vogel and co-exist with top stars LeBron James and Anthony Davis.
There are some who suggest that Schroder may be regretting passing up that four-year $84 million contract extension. He felt that he was worth more than that and the Lakers should give him a better offer.
Schroder did step up in some games but the effort was just not enough. Helping the purple and gold advance in the playoffs would have helped but such did not happen.
As things stand now, the best Schroder can do is swallow his pride and take on the best offer available. The Knicks could be a sensible landing spot with head coach Tom Thibodeau looking for veteran guards to join the mix.
Thibodeau could also recalibrate Schroder and make him better. So for at least one more season, the German needs to prove to all that he deserves a huge deal. It all begins by signing with a new team for the 2021-22 NBA season.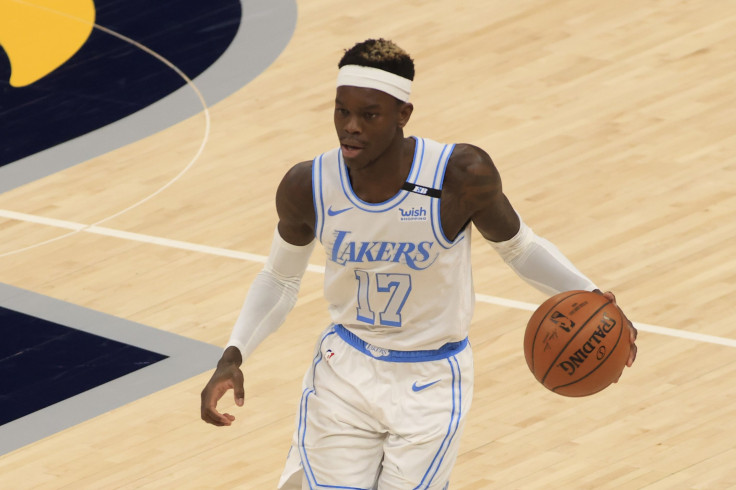 © 2023 Latin Times. All rights reserved. Do not reproduce without permission.