Kawhi Leonard chose to decline his player option with the Los Angeles Clippers, passing on a $36 million salary for next season. However, this does not mean that he is bound for other teams. The consensus is that he will stay on although the move is a bit puzzling.
After Chris Haynes of Yahoo Sports reported Kawhi Leonard's decision, the odd part is that the two-time NBA champion also passed up some big money. He could have gotten a contract extension which would have paid him slightly more than $181 million spread across four years.
By opting out, Leonard will have to settle for a four-year deal where he would earn $39 million annually. This would be a starting salary that would be 35% of the salary cap.
Assuming that Leonard does return to the Clippers, it appears money is not an issue. It could be the five-time All-Star's way of giving way for the Clips to take in another player who can help their cause next season.
But until Leonard and the Clippers seal a new deal, expect other teams to try and pry him away from Los Angeles. A lot of teams would love to add Leonard even though he will be coming off a recent ACL surgery. He needs at least three months for it to heal.
Teams like the Charlotte Hornets, New York Knicks, Dallas Mavericks, Phoenix Suns and the Chicago Bulls could try their luck. These are teams in need of a legitimate superstar, someone who can beef up the frontline.
But of these teams, the ones who could sorely need Leonard are the Hornets, Mavericks and Bulls. The Hornets and the Bulls need to improve their frontcourt while the Mavericks are looking for better players to complement Luka Doncic.
The Knicks already have Julius Randle while the Suns have their young talent. And while adding a star-caliber player like Leonard would be something, it may be wishful thinking.
The fact remains that the 30-year-old wants to play for a team that can compete for the NBA title. The Clippers are almost there and his presence could have made a difference last NBA season.
Leonard went down during the Utah Jazz series and failed to see action against the Suns. But most feel it would have been different had he been fit to play in the Western Conference Finals.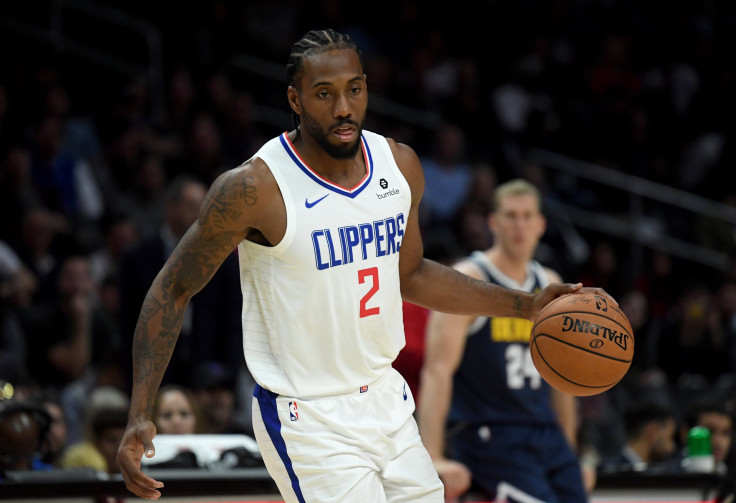 © 2023 Latin Times. All rights reserved. Do not reproduce without permission.