Montrezl Harrell hardly made an impact in his first year with the Los Angeles Lakers and the 2020 NBA Sixth Man of the Year awardee needs to make a decision this summer.
He owns a player option worth $9.7 million but is aware that he can make more if he tests the free-agent market. However, he could forego that and exercise it in a potential sign-and-trade scenario.
The Lakers are strapped for cash and the only way that they can add another key player would be via trade. Kyle Kuzma and Kentavious Caldwell-Pope have been frequently mentioned in the trade rumor mill with Harrell possibly added to that if he opts in.
If not in a package involving the Lakers no. 22 picks and Harrell could also make sense. However, it remains that the quality of players that Los Angeles will get depends on the trade package. Offering Kuzma, KCP and Harrell would be more than sufficient, assuming the Lakers want to take in that all-important third superstar behind LeBron James and Anthony Davis.
Hence, this could explain why Harrell is contemplating picking up the player option with the Lakers. However, that is seen as a move that would be beneficial to the Lakers.
Several names have been mentioned. That list includes Kyle Lowry, Chris Paul and Russell Westbrook. These three individuals carry hefty paychecks, a reason why the Lakers need to gather their resources to match the salaries of any of the individuals.
Harrell has been sorely underused, most believing that his undersized frame is a reason why the Lakers hardly brought out the best in him. The story may be different elsewhere, something that Harrell is perhaps banking on.
The Sacramento Kings could be a potential trade partner. A multiplayer deal that involves Kuzma, Caldwell-Pope and Harrell (if he opts in) could make sense. Picks could be included in the deal to balance it.
The Kings could be a curious stop for Harrell although their NBA title chances are not that high. Then again, he could be a major foundation for Sacramento, assuming that the Kings bring in more talent to help get their NBA campaign on the right track.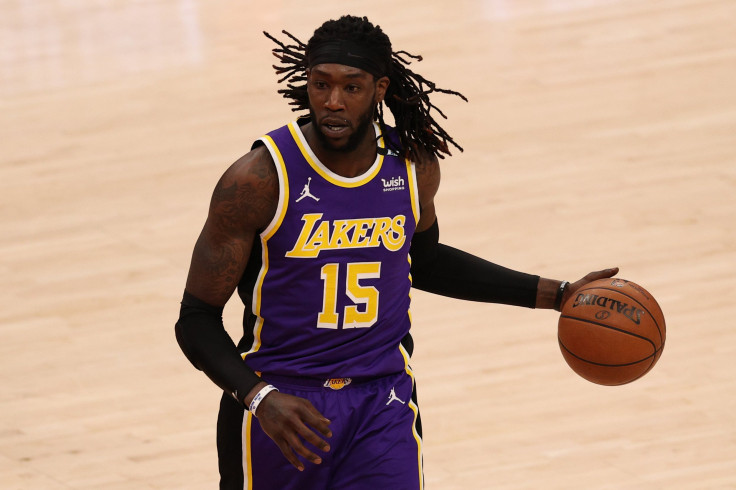 © 2023 Latin Times. All rights reserved. Do not reproduce without permission.