Gordon Hayward knows he has to make the right choice soon. The 30-year-old needs to figure out if he will opt-in with the Boston Celtics or try his luck in the free-agent market. That decision involves a $34.1 million paycheck, probably something the All-Star forward will not get from other teams.
That said, the logical choice is to opt-in. There are only a handful of NBA teams right now who could hand Hayward a lofty deal. But given his injury history, Hayward is unlikely to be given something in the vicinity of the player option he has with the Celtics.
Reports are alleging that Hayward wants out of Boston. The only problem there is he is wisely considering the amount of money teams may offer to him. As mentioned earlier on, the fact that his health is a concern, teams would be wary of offering him something big.
Only four teams are capable of offering Hayward a good deal. That list includes the Atlanta Hawks, Charlotte Hornets, Detroit Pistons and the New York Knicks. But with most of these teams rebuilding, the chances of Hayward getting a deal similar to the $34.1 million he is set to get with the Celtics is low.
A plausible option for Hayward is to opt-in and hope some team picks him up. That is a possibility assuming the Celtics are ready to give up on him and move on. Boston has found a way to win even with Hayward out injured. Rather than be content with that, team president Danny Ainge may explore options to take in a young player who can help out the likes of Jayson Tatum and Jalen Brown.
The Hawks would make sense since they are looking for players to help out Trae Young, NBC reported. But with young stars who could also break out next season, Atlanta is unlikely to spend big money on someone whose durability is in question.
Another option is to package Hayward with their trio of picks to move up the NBA Draft. Boston wants to move up but the three picks (14, 26 and 30) may not be enough to penetrate the top 10. There are teams there who could be interested, especially the ones not too keen on this year's class.
Ironically, the Hawks are at the 6th spot followed by the Detroit Pistons at 7th. A trade is possible although Hayward needs to opt-in first.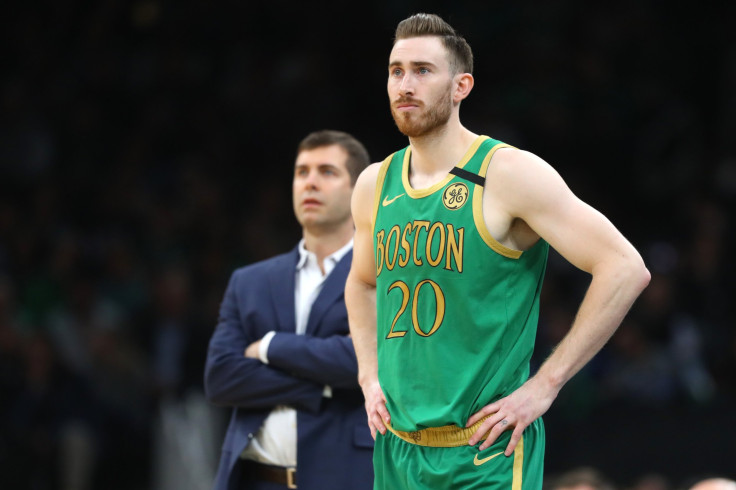 © 2023 Latin Times. All rights reserved. Do not reproduce without permission.