Christian Wood will be one of the interesting free agents this NBA offseason. The Detroit Pistons may try to re-sign the 25-year-old forward but this hinges on how much money they can offer him in a new deal.
But the thing for Wood is that he has options. If he cannot get a deal done with the Pistons, the New York Knicks are waiting in the wings to discuss a deal, SNY.tv reported. Though he hardly fits the superstar that the Knicks are looking for, he is a hardworking big man that any coach would love.
Last season, Wood put up decent numbers in the 62 games he suited up for the Pistons. He averaged 13.1 points, 6.3 rebounds, and an assist in 21.4 minutes of play. Aside from that, he held decent shooting clips from the field. He normed 56.7 percent from the two-point area and a decent 38.6 percentage from the three-point region.
Wood's numbers can improve further with further guidance. Most know that Tom Thibodeau is someone who has helped players improve his game, another factor that Wood may take into consideration.
If they succeed, he would be a fine complement to other young Knicks stars. RJ Barrett and Mitchell Robinson lead the list of future NBA bigwigs although the latter's tenure is sketchy. With the Knicks looking to move up to the top 3, there is a chance that New York may include Robinson in a deal together with the eighth overall pick to get their hands either on either LaMelo Ball or Anthony Edwards.
Wherever he may end up with, the fact remains that Wood is in line for a big pay raise. No numbers have been mentioned and the success of the Pistons to keep him will hinge on that, the Detroit Free Press reported.
If the Knicks do take him in, they will have to let some surplus players go. Among the current Knicks who hold uncertain futures include Bobby Portis Jr., Reggie Bullock, Wayne Ellington, Taj Gibson and Elfrid Payton. Though they have the salary cap room to spare, New York will try to maneuver their budget for them to land that all-important superstar and leader.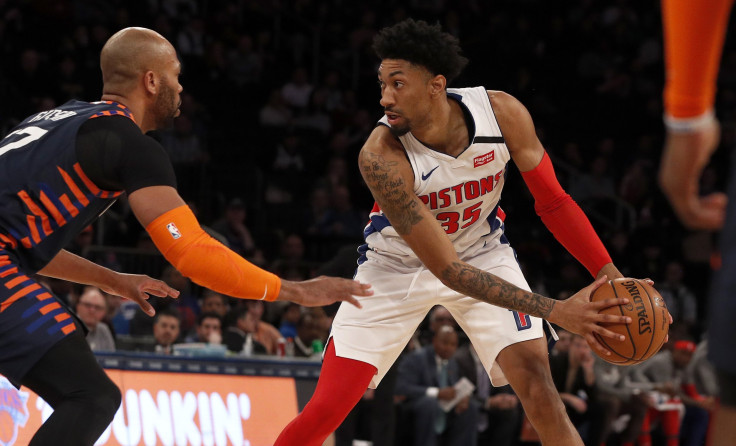 © 2023 Latin Times. All rights reserved. Do not reproduce without permission.