The Golden State Warriors are headed into the NBA play-in tournament where the Dubs are hoping to crack the NBA postseason wars after a long while. Pundits are aware that the Warriors need all the help they can get, including Kelly Oubre Jr. who most see as likely to leave after the 2020-21 season.
The 6-foot-7 cager created quite a stir recently when he said that he could offer a lot more than being someone coming off the bench. This sent mixed signals, some believing that these were words suggesting he would be moving on from the Bay Area in the offseason.
That is of course subject to change depending on how he factors in with the Warriors in the coming NBA playoffs. The bad news is that he could be shut down for the season due to a left wrist injury. The 15th overall pick of the 2015 NBA Draft has missed several games for the Dubs after aggravating it last Apr. 9. He tried to play through the pain but the effort worsened his injury.
The Warriors are now waiting on the results of Oubre's evaluation and are likely hoping for the best. If he is shut down, such could have dire consequences on how deep Golden State can go in the playoffs. Stephen Curry and Draymond Green are there but both need more help from the bench.
If he is shut down for the season, Kelly Oubre Jr. would join rookie James Wiseman on the sidelines. Hence, head coach Steve Kerr will have to rely on guys like Andrew Wiggins and Kent Bazemore to step up to keep the Dubs competitive.
Oubre is set to become an unrestricted free agent after this NBA season. He is due $14.4 million from Golden State and seeing him in action could have helped boost his stock to attract interest from other teams.
Showing he can play through the injury, there is still a chance he may risk it. But if physicians feel that it would be the best interest to rest and save himself from aggravating it, there is nothing the Dubs and Oubre can do.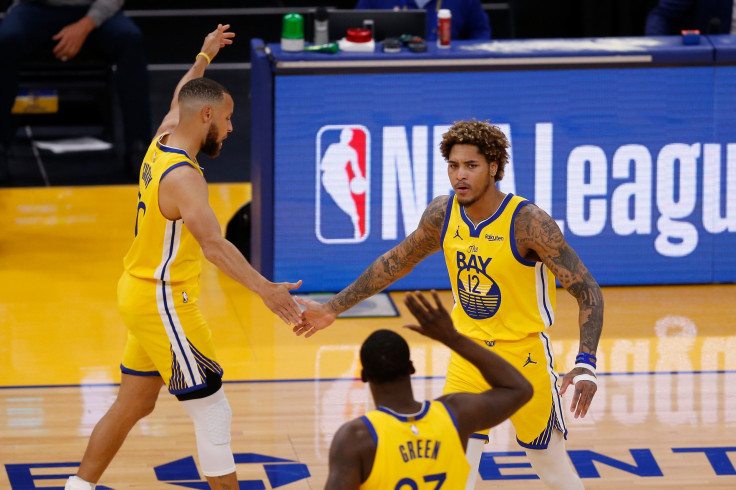 © 2023 Latin Times. All rights reserved. Do not reproduce without permission.