The Golden State Warriors are listening to offers for their second-overall pick for the 2020 NBA Draft with the New York Knicks possibly a club ready to talk trade. This year's class is not considered that strong with Anthony Edwards, LaMelo Ball and James Wiseman being the only names standing out.
Of the three, Wiseman makes sense for the Dubs. Though he could be an asset on defense, his offensive side needs plenty of work. But the Warriors can opt for an alternative and even get a young guy from the 2020 NBA Draft if they trade down. The Knicks are believed to be trying to move up, meaning trading places makes a lot of sense, the New York Post reported.
But for that to work, the Knicks will have to deal away Mitchell Robinson. The 22-year-old is also a bit rough around the edges as discussed by Gavin Schall and Ricky O'Donnell on the Locked On Knicks podcast. But when compared to Wiseman, there is no doubt that he is a better option because he has already seen action in the NBA.
However, seeing that come to fruition will depend on how determined the Knicks are in moving up the 2020 NBA Draft. LaMelo Ball is believed to be their target, a scorer that new head coach Tom Thibodeau could use. But there could be complications along the way.
Even if the Knicks pull off a deal with the Warriors, landing Ball is not certain. The Minnesota Timberwolves are believed to be interested in taking in the brother of Lonzo Ball, aware they need more scoring sock to help Karl-Anthony Towns and D'Angelo Russell.
If that is the case, the Knicks could end up going for Edwards. If so, the Knicks could land someone big. He is considered the top name of the draft and was previously the target of the Warriors. The only problem for the Dubs is that adding him made no sense and believed to be the reason why Golden State is exploring trade options, the San Francisco Chronicle reported.
The Charlotte Hornets, picking third, could be another target. But the chances of getting Ball or Edwards is likely to dip. The Knicks may end up settling for Wiseman, someone they do not need. Hence, the wise money is to talk to the Warriors or the Timberwolves if they are also open to trades before the 2020 NBA Draft.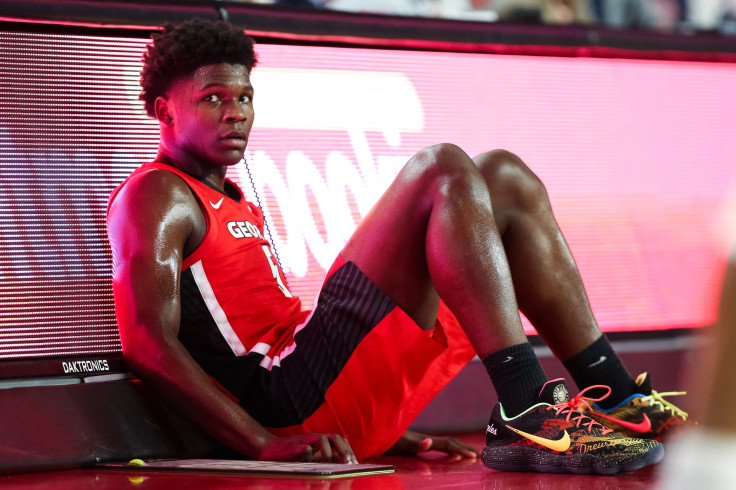 © 2023 Latin Times. All rights reserved. Do not reproduce without permission.