Julius Randle is a name that is most speculated to be likely traded. Unfortunately, nothing close to that has happened and the 7th overall pick of the 2014 NBA Draft will likely stay with the New York Knicks for the time being.
One reason seen as to why other teams are shying away is Randle's $117 million contract. He holds a three-year deal plus a player option in the fourth year.
Add to the fact that after a breakout year with the Knicks where he made the All-Star level, Randle saw a nosedive last NBA season. Questions were raised on how he could perform, something that also sparked NBA trade rumors involving the 6-foot-8 forward.
Hence, it is likely that Randle will play on with the Knicks – at least until the NBA trade deadline in February, Fred Katz of The Athletic reported.
Also, New York is not too keen on adding a first-round pick to help push for a Julius Randle trade. Thus, any team who would be interested in Randle may have to settle for taking him without other remunerations.
For Randle, his career has been shrouded with questions ranging from health, shooting and consistency. During the 2020-21 season, the former Kentucky Wildcat prove his critics wrong when he normed 24.1 points, 10.2 rebounds and six assists in 71 games.
He also led the Knicks to the playoffs but it appears this was where things turned around for Randle. That carried on to the last NBA season with the Texas native struggling and failing to replicate his breakout year performance in New York.
For the coming NBA season, it could serve as a challenge for Randle to push himself to play harder. If he does well, interest in him is likely to pick up anew. There is a chance that a trade could once again be sparked, something that may occur as early as the February NBA trade deadline.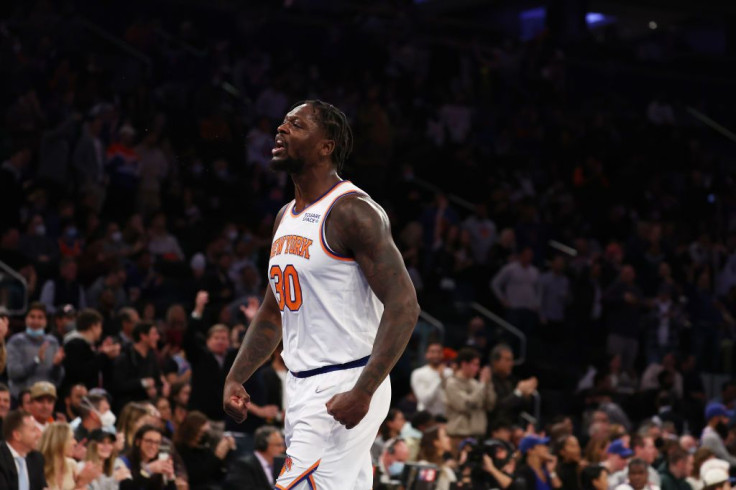 © 2023 Latin Times. All rights reserved. Do not reproduce without permission.