The Los Angeles Lakers need new pawns for the next NBA season, meaning they are likely to target another star. However, the purple and gold will need to be careful especially after the Russell Westbrook failed miserably.
One target could be Zach LaVine of the Chicago Bulls. The 27-year-old rising star is an unrestricted free agent this offseason and several teams are expected to try and poach him from the Bulls.
The Lakers could use someone like LaVine but it would take massive moves to make it happen.
Most know how the Lakers are strapped for cash with most of the money invested on LeBron James and Anthony Davis.
The best to expect is for the Lakers to try and deal away Talen Horton-Tucker, Kendrick Nunn and Westbrook. However, the amount of money that would be freed may not be enough to convince LaVine to sign up – unless he is open to a discounted salary, the Bleacher Report reported.
Even if the Lakers offload every player aside from James and Davis, the most they can spend is $29.5 million.
A sign-and-trade could make sense. However, this means presents different issues, most notably an approximate $155.7 million hard spending limit for the 2022-23 season.
And of course, there is the decision of LaVine.
After seeing Chicago come out with a surprise run this 2021-22 season, the two-time All-Star could go the safe route and sign a new deal with the Bulls instead.
LaVine could get as much as $212 million over five years with the Bulls. Should he move out, the numbers dwindle to about $157 million, NBC reported.
But one drawback is his knee problems. Teams who talk to LaVine, including the Lakers, may have to undergo negotiations to come to an agreement.
For now, the Lakers are figuring things out internally. And at the top of their list is getting a new head coach to take over from Frank Vogel who was fired after three seasons.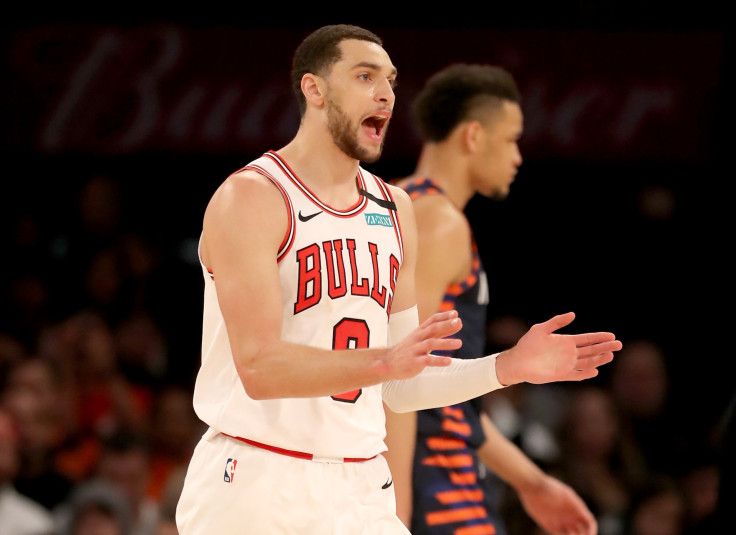 © 2023 Latin Times. All rights reserved. Do not reproduce without permission.