Los Angeles Lakers head coach Frank Vogel still believes his team can still do something about their current predicament despite their struggles.
He feels that the key is Anthony Davis who has been forced to miss several weeks due to injury. LeBron James has been trying to carry the team by himself right now but has hardly gotten help. Regardless, it seems the 48-year-old coach is still upbeat once Davis can return to action, ESPN reported.
"If [Anthony Davis] is able to come back and we catch the right matchup or catch a team at the right time and if we're able to catch fire at the right time, we're going to have a chance," Vogel stated.
Davis remains out due to a foot sprain in an injury-riddled season. James has had his share of injuries as well and Vogel has hardly gotten any mileage from other stars such as Russell Westbrook.
Hence, from the situation that the Lakers find themselves in, they may need more than faith to overcome adversity. They did rid themselves of players who hardly contributed such as DeAndre Jordan but took in some backup players who may not make a big difference.
Hence, Vogel and the Lakers' backs are against the wall and the regular season is winding down.
As of this writing, the Lakers are at the 9th spot of the Western Conference with a 27-34 win-loss card. They have lost three-straight games, further compounding hope that they can safely get into the playoffs.
With their situation, the only way for Vogel and company to get there is through the NBA play-in tournament.
Not far behind them is the New Orleans Pelicans while their cross-town rival Los Angeles Clippers are 4.5 games ahead of them.
It won't be easy but the Lakers have a chance. It won't be easy and may be an uphill battle that could result in dire repercussions come the summer.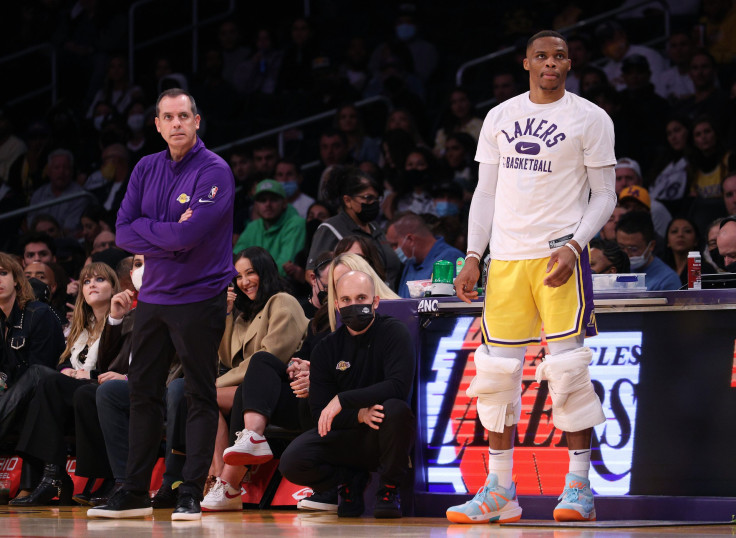 © 2023 Latin Times. All rights reserved. Do not reproduce without permission.