The Los Angeles Lakers know that they have a wall to climb and not most believe they can overcome the odds. Regardless, the best the purple and gold can do for now is just go through the motions and hope for the best.
In what is undoubtedly a disastrous season for the Lakers, there is still some level of optimism from within. While most have focused on LeBron James and his inability to carry the team, there have been other factors such as injuries to Anthony Davis and other reserve All-Star players.
The inability of Russell Westbrook to stand out has also been telling. Hence, all head coach Frank Vogel can do is field in other reserve players and hope they can somehow shine.
Despite the troubles the Lakers have been dealing with, some new faces in the mix remain optimistic. That includes D.J. Augustin, someone Los Angeles picked up recently to add some depth.
As far as he is concerned, the 34-year-old player believes that the Lakers can still do something special for the rest of the season, The Athletic reported.
"Internally we feel like we're a great team and we can do something special," Augustin said. "Make a run. Get into the playoffs. And make a run in the playoffs."
Augustin has shown promise, particularly in their game against the Cleveland Cavaliers. He made all seven of his shots from the three-point region, something that may be a good sign for the purple and gold.
However, the reality is that consistency of contributions is what the Lakers need. Other players have done the same but the presence of top stars limits them from doing that on a nightly basis.
LeBron James remains the top dog for the Lakers. However, he cannot do it alone and needs help. Blending in with the four-time champion is what the Lakers need if they want to go deep in the playoffs.
But having to go through the play-in tournament, how far the Los Angeles Lakers can go is anyone's guess.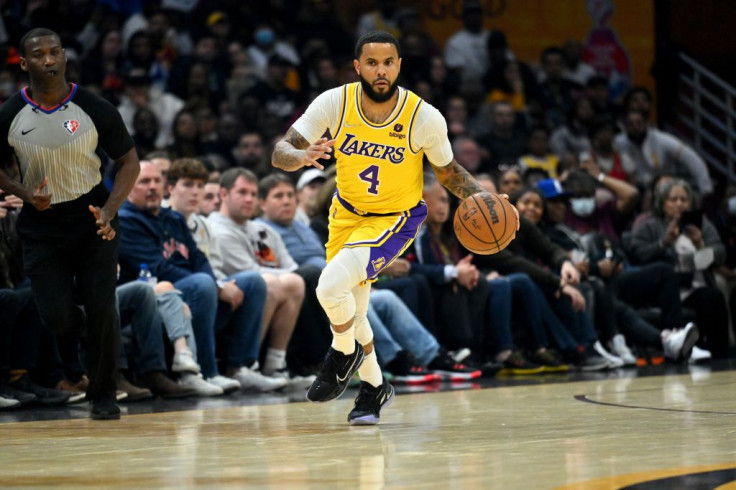 © 2023 Latin Times. All rights reserved. Do not reproduce without permission.