Coming out of retirement, Darren Collison appears to be ready to continue his NBA career. Considering he has been out of action since 2019, doing so will not be easy.
The 34-year-old guard announced his retirement on June 28, 2019, due to religious reasons. This was even though the 6-foot guard was anticipated to be getting multiple offers from NBA teams.
He unretired in 2021 and initially signed a 10-day deal with the Los Angeles Lakers. The latest on the 21st overall pick of the 2009 NBA Draft is that he is set to sign the Lakers G League affiliate team South Bay Lakers with hopes of leading the team to a title which in turn could result in him getting a call-up from an NBA team, Shams Charania of The Athletic reported.
Collison hardly got exposure with the Lakers, playing in only three games. His numbers were far from impressive, norming only 1.3 points and 1.3 rebounds in 12.3 minutes of action donning the purple and gold.
At his peak, the 34-year-old guard owns career averages of 12.5 points, 5 assists and 2.7 rebounds. His last credible stint was with the Indiana Pacers during the 2018-19 season where he averaged 11.2 points, 6 assists and 3.1 rebounds in 28.2 minutes of action.
At his age, it remains to be seen if Collison can recall his old form in the G League. It will not be easy but perhaps the only way that the California native can do right now is if he is determined to land a spot on an NBA team next season.
If ever a team does take him in, Collison may have to settle for a backup role initially. If he can show his old form and fit for that particular team, he could resume his NBA career and continue his efficiency even if he is already 34-years-old.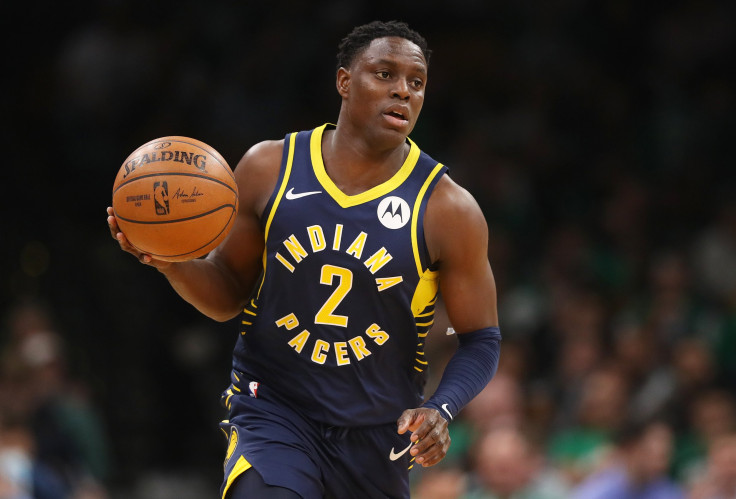 © 2023 Latin Times. All rights reserved. Do not reproduce without permission.