The roster of the Los Angeles Lakers for the 2020-21 NBA season is almost complete with Anthony Davis likely the last key signing for the Lakers. Jared Dudley was recently signed to a minimum deal, leaving the Lakers with two more slots to fill.
With Dudley re-signing, the Lakers now have 13 guaranteed roster spots. While they will have two more remaining, only one can sign immediately, CBS Sports reported.
Two names were mentioned as likely candidates in Glenn Robinson III and Nicolas Batum. However, both opted to join other teams so it remains to be seen who the Lakers would get. Could Pau Gasol make sense?
The Lakers do need another big man and adding the 40-year-old Gasol could make sense. However, questions remain in the air on how well he can keep up and stay healthy. The two-time NBA champion does have the experience but seeing him play real minutes is uncertain.
Further, the Lakers cannot spend beyond the $138.9 million line. This means that if the Lakers are to spend their remaining budget on someone, it needs to be done wisely.
LeBron James probably knows that and this is the reason why he responded neutrally to a possible Pau Gasol re-signing. When asked about the possibility of seeing Pau return to the Lakers and play alongside brother Marc Gasol, James responded with a simple "we'll see."
Seeing Pau Gasol returned to the Lakers may only happen if management feels they have enough players to carry the load this 2020-21 season. Aside from Marc Gasol, other new faces in the mix include Dennis Schroder, Montrezl Harrell and Wesley Matthews.
The Lakers could use another wing and a big man which Pau Gasol could fill. It would be something to see the Gasol brothers playing on the same team. They have not played side-by-side in the NBA since joining the league.
Pau Gasol did show off an impressive workout video, showing he can still play. He is open to returning to the Lakers but nothing has gained ground for now.
Regardless, James seems comfortable playing with at least one Gasol. But until those roster spots are filled, seeing Pau Gasol play with the purple and gold in what could be a fitting farewell tour remains possible.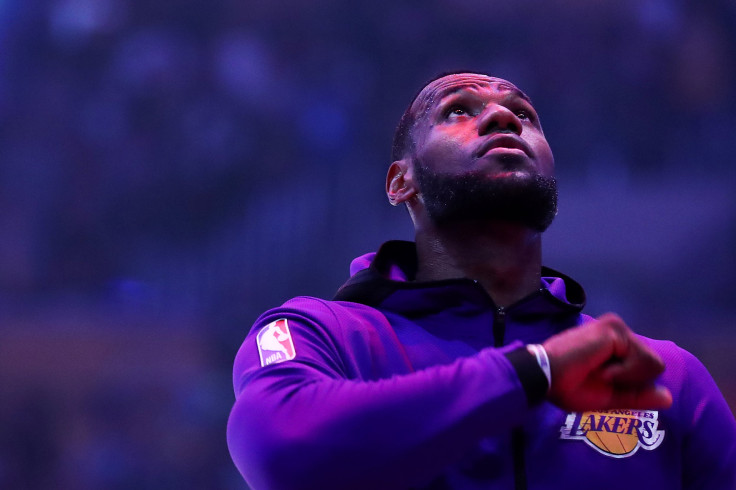 © 2023 Latin Times. All rights reserved. Do not reproduce without permission.