Markieff Morris is one of the few top names in NBA free agency and the Los Angeles Lakers and Los Angeles Clippers are now trying to get him to join their respective ends. Though Morris had an interest in rejoining the Lakers, the addition of Montrezl Harrell and Marc Gasol could lead him to think again.
Last season, Morris played in 58 regular-season games, averaging 9.7points, 3.8 assists and 1.3 rebounds in 14.2 minutes per game. From those numbers, worth noting is that the 31-year-old settled for meager playing time. With the new big names in the mix, he could see his playing time diminish.
Perhaps the only reason why Morris would want to re-sign with the Lakers is to win an NBA title. But then again he could still have that in mind if he joins their crosstown rival Clippers. Better yet, it would reunite him with twin brother Marcus Morris.
The last time the Morris brother played on the same team was way back from 2013 to 2016. Both suited up for the Phoenix Suns before Marcus Morris was dealt away to the Detroit Pistons. Marcus re-signed with the Clippers, agreeing to a four-year deal worth $62 million, ESPN reported.
In the past, the Morris brothers preferred to be together in one team. This was notable with the Suns, both even agreeing to a lower deal just to play together. That could happen with the Clippers and there is plenty of reason to do so.
Keef Morris could join a team where he would be put to good use. With Harrell out, first-year head coach Tyronn Lue needs some big men upfront. Also worth noting is that the Clips remain NBA contenders (at least for the coming season). Kawhi Leonard and Paul George are playing in their final years and expected to go all out to win an NBA title.
Assuming that the Morris twins reunite and the Clippers fulfill their mission of winning an NBA title, they would become the first brothers to win an NBA title playing on the same team. That is something that Keef may factor in before deciding where he will play this coming season.
A decision should be made by Markieff Morris soon. The only thing that may be safe to conclude, unless some other team enters the fray, is that he will stay in Los Angeles.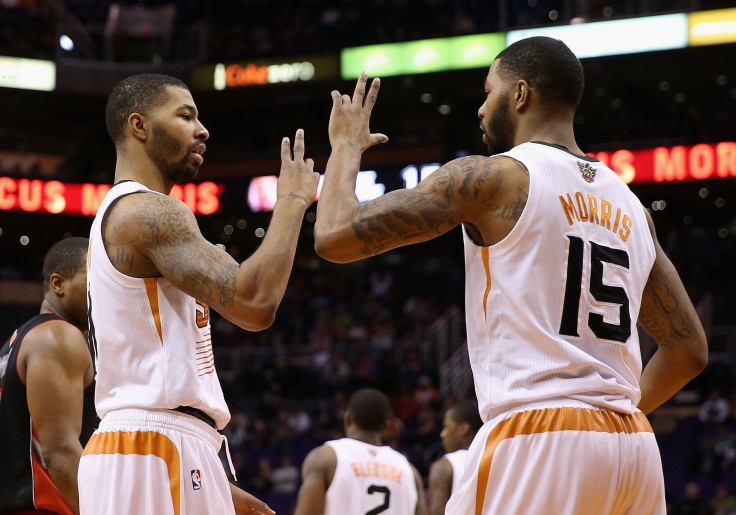 © 2023 Latin Times. All rights reserved. Do not reproduce without permission.